Once the summer comes, all of us rush to the nearest medical or cosmetic store to buy a bottle of sunscreen lotion. However, you must not use sunscreen only in summer. Winter or summer, spring, or monsoon, following a strict skincare routine can help you get healthy and beautiful skin. One of the important steps that must be included in your routine is to apply sunscreen when you go out. Here, we are discussing some of the reasons to apply sunscreen.
No matter whether you are spending some time at the pool, going to work, or digging snow on a winter day, you are exposed to the harmful rays of the sun. These ultra-violet rays from the sin can cause dark spots, sunburns, wrinkles, and even skin cancer in some cases. Here are the top reasons to apply sunscreen and keep your skin protected during summer.
Reasons to Apply Sunscreen
Protects skin from harmful rays of the sun
The repeated depleting ozone layer has put every one of us at a higher risk of getting affected by the harmful sun rays. While Vitamin D is required for your daily dose of Vitamin D, it does not mean that you should affect your health in a negative way! Applying sunscreen blocks these harmful rays of the sun from penetrating into your skin and triggering many skin diseases.
Everyone wants healthy and beautiful skin. And, this is one of the most compelling reasons to start using sunscreen. It protects your skin from emerging signs of aging, like fine lines and wrinkles. Several studies reveal that people below the age of 55 years who used sunscreen during their young age had 24% fewer chances of developing these signs compared to non-sunscreen users.
Lessens skin cancer risks
One of the main reasons to apply sunscreen while going out is it avoids the risk of cancer. While many of us use sunscreen for beauty reasons, without knowing the fact that it offers many health benefits too. Applying sunscreen can protect you from skin cancer, mainly melanoma. This is the worst type of skin cancer, which can be dangerous for women, mainly those who are in their 20's.
Sunburns weaken the skin, subjecting it to bruises. Your skin may experience swelling, peeling, itching, and redness. And, this is caused due to the influence of harmful ultraviolet rays.
The blisters can intensify the chances of skin cancer. Studies have proved that frequent occurrences of sunburns could cause a high risk of lethal melanoma. So, apply sunscreen and protect your skin from the harmful rays of the sun.
There are many sunscreens available in the market which can be used as a cream. What you need to do is just apply it on your skin and leave it as it is. After you apply sunscreen daily, you will notice your skin looks fresh and your skin condition will also improve. If you have sensitive or dry skin, ensure that you reapply a coating frequently for better protection of your skin.
A wide variety to choose from at an affordable rate
Today, you will find a wide variety of sunscreens available in the market. In addition, they are available at an affordable rate too. One can even make sunscreen using natural ingredients at home. Homemade sunscreen is great for skin as they are easy to prepare, cost-effective, and does not cause any side effects.
The concept that tan is healthy continues. While you are sunbathing, you are at risk of being affected by the harmful ultraviolet B rays. You must select a sunscreen that has the least amount of sun protection factor 30 to avoid tanning caused by UVB. And, ensure that you reapply sunscreen after every two hours, mainly if you have sensitive skin. Or, just after your workout because sweat could wash away the protective layer.
Helps in hydrating your skin
One of the major benefits of wearing sunscreen on the face every day is it moisturizes the skin. Some sunscreens consist of active ingredients like avocado oil, shea butter, vegetable glycerin, or jojoba oil. Before you buy any sunscreen, check the ingredients it, because some may contain alcohol too which can dehydrate your skin.
Applying sunscreen is better than wearing a full sleeve dress
Many people believe that wearing a full-sleeve dress can protect them from the harmful rays of the sun. This is a wrong notion. Do you know that a cotton dress, mainly when it is damp, provides zero protection from the sun's harmful rays? Before wearing the dress, make sure you apply a good amount of sunscreen.
Sunscreen helps in preventing different kinds of skin damage
Sunscreen helps to maintain an even skin tone and at the same time prevents other kinds of skin damage. It slows the progression of wrinkles, prevents your skin from losing its elasticity, and treats dark spots and sunspots. Still thinking why sunscreen is important in skincare. It is important because it prevents discoloration and dark spots caused by the harmful UV rays from the sun. Applying sunscreen not only protects your skin but also makes it smoother.
How to select the right sunscreen
Most of the people ask why you should wear a sunscreen every day. Many have the wrong notion that the sunscreen lotions may make their skin look oily. Thankfully, skincare products have undergone many changes. So, no need to apply those sticky sunscreens every day to protect your skin from the sun's harmful rays. The kind of sunscreen you use depends on the time you spend under the sun rays. Here are some of the popular types of sunscreens you should consider based on your skin type and exposure to sun rays.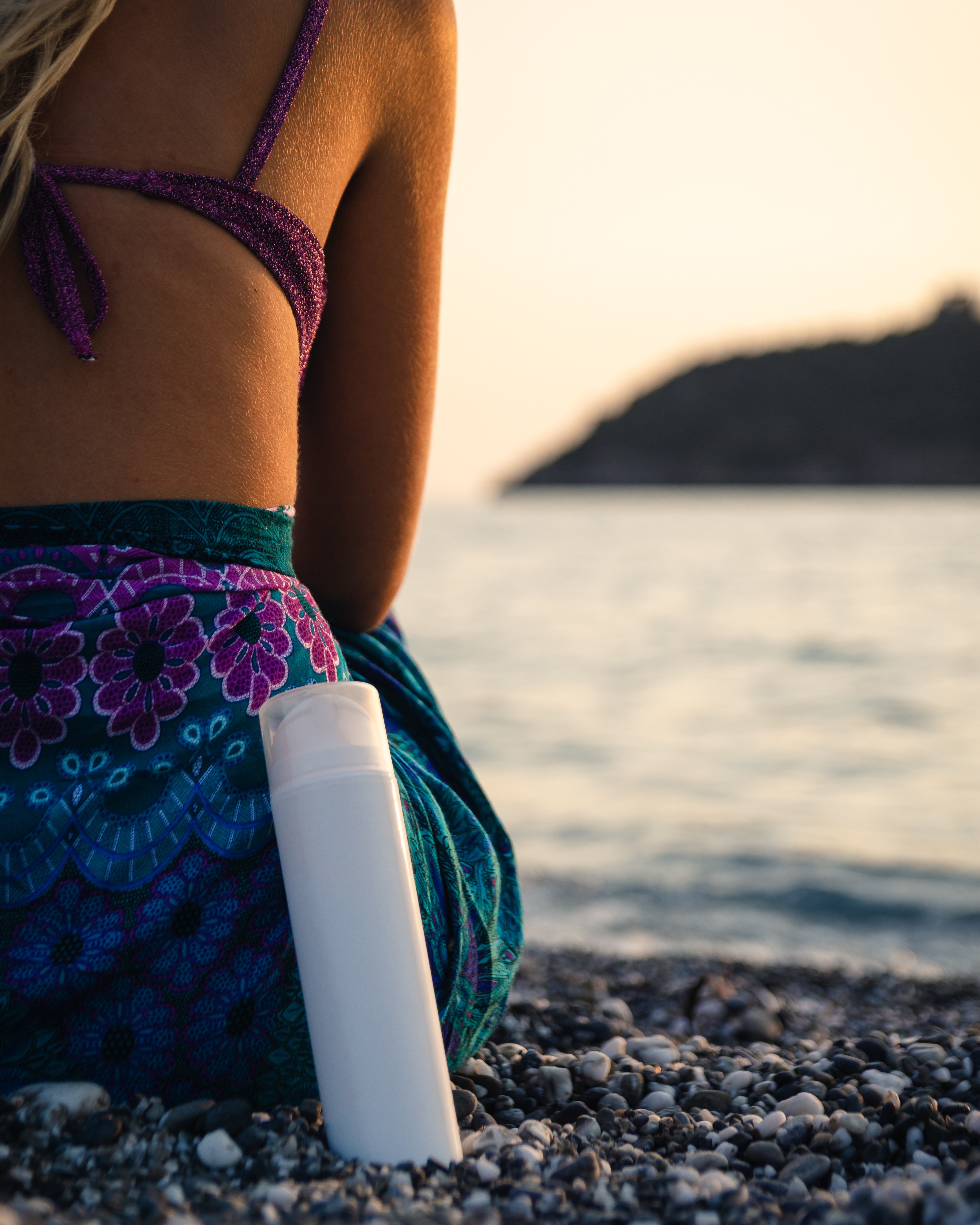 Mineral sunscreens- Mineral or hypoallergenic sunscreens are now available in the market for people with sensitive skin. This type of sunscreen sits on the skin. The skin does not absorb this. It offers ultimate protection without causing any side effects.
Sweat or water-resistant- Though sweat and water-resistant sunscreens are not to waterproof, they are specially formulated to stay even after the skin gets wet. It is important to reapply sunscreen. Why do you need to reapply sunscreen? So that it gets absorbed by the skin.
Built-in sunscreen- There are some lipsticks, foundations, and moisturizers that contain sunscreen. These are a perfect choice for those days when you will be spending too much time outdoors. They are great for everyday protection. If you are going to be under the sun for a long time, make sure you use an additional source of sun protection.
Sunscreen sticks- These are perfect for spot application, like your ears and nose. These areas are most affected by skin cancer.
While choosing a sunscreen, buy one with an SPF of 15 or more. You must also choose a broad-spectrum, full-spectrum sunscreen as these contain ingredients that can protect you from both UVB and UVA rays.
So, next time when you go out of your home, do not forget to apply sunscreen.