Have the first signs of aging started showing on your skin? These could be anything like age spots, fine lines around your lips and foreheads, or wrinkles. Aging is a natural process. However, you will be glad to know that you can reverse it in some natural ways. Most people rush to buy expensive anti-aging creams as soon as they find wrinkles on their faces. However, they are not aware of the fact that by making some lifestyle changes they can have healthy and glowing skin. If you are looking for ways for keeping your skin beautiful, here are some anti-aging tips to protect your skin.
15 Anti-aging Tips to Protect your Skin
Use a gentle face wash:  It is one of the most important anti-aging tips to protect your skin. To clean your face, always use a face wash that is gentle and does not contain harsh chemicals. With growing age, skin tends to become more sensitive and oilier. So, it is important to use a gentle face wash instead of a face wash that makes your skin feel dry. Look for a mild face wash that includes essential fatty acids to protect your skin from growing old. Apply a light and gentle face wash in a circular motion every day. Avoid scrubbing too hard as it can cause skin irritation and accelerate aging.
Reduce your weight: One of the important anti-aging tips to protect your skin is to reduce your weight. Losing weight is always at the top of everyone's list of new year resolutions every year but achieving the goal sooner may give more years to you. A study published in the American Journal of Clinical Nutrition found that there is a link between overweight and the risk of heart disease, diabetes, embolism, and a few types of cancer, and carrying those extra pounds of weight can drain your energy in a moment. Luckily, research shows that losing nearly 10 percent of your whole-body weight can make a huge difference in both your life and health.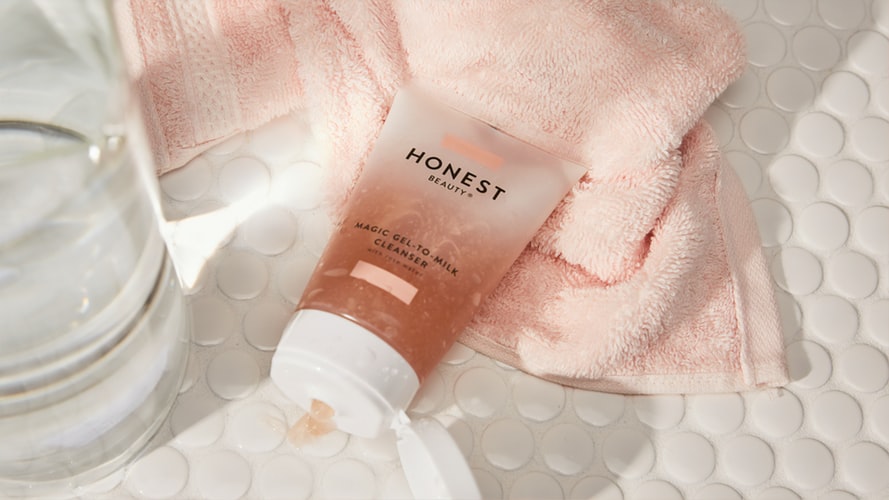 Eat a banana- Here is a significant tip to keep aging at bay which is as simple as peeling: have a banana. Yes, you read it right. It is one of the most important anti-aging tips to protect your skin. Bananas are a great source of potassium, which keeps our heart healthy. It is also great for reducing muscle cramps. Researchers of Sweden Lund University have associated the resistant starch found in foods like bananas to an improved gut bacterium, which in turn, can lessen your chances of developing Alzheimer's disease.
Have green vegetables- While our food pyramid and doctors tell us that grains are the most important component of a meal; it is the green vegetables that help us to stay healthy for a long span of time. So, if you are looking for anti-aging tips to protect your skin, then you must include more and more green vegetables in your diet. Several studies revealed that increased intake of green leafy vegetables is substantially associated with lower rates of Alzheimer's disease and other methods of brain aging. All those essential antioxidants you will add to your meal with each cup of spinach salad or kale can do wonders for your health and can make your skin glow.
Use retinoids: With time, skin can start losing collagen, a protein that is responsible for keeping the skin lifted and smooth. This loss causes wrinkles. According to skin specialists, the best way to protect the skin from wrinkles is to start using a retinoid. Application of retinoids is one of the most significant anti-aging tips to safeguard your skin.
It is a prescribed strength version of essential vitamins.  Applying retinoids two to three times a week can improve the condition of your skin. There are huge varieties of skin creams available in the market in which this vitamin is already present. You can use them too. But, while using retinoids, be cautious about one thing. Never use benzoyl peroxide, a medicine used for treating acne, at the same time. This is so because benzoyl peroxide can oxidize certain retinoids, lessening the effect.
Have scrambled eggs in the morning- Switching on those carbohydrate-filled breakfasts with some eggs is one of the easiest anti-aging tips to protect your skin. Studies prove that people who eat eggs in the morning lost significantly more weight compared to those who eat bagels for breakfast.
Have lots of Vitamin C- One of the most important anti-aging tips to protect your skin is to have loads and loads of Vitamin C. Increasing your intake of Vitamin C will give your skin a healthy and natural glow. Studies reveal that Vitamin C can increase the production of collagen and improves the firmness of your skin, keeping wrinkles and sagging away. Consuming Vitamin C will not only improve your looks but also help to reduce stress and give you better sleep. All these will make you look younger. So, if you want to look young, include as much of Vitamin C as you can in your diet.
Use rose water: Rosewater is one of the popular products used for treating most of the skin-related issues. You must add a few drops of rose water to your face mask and wash it off after 10 to 15 minutes with warm water.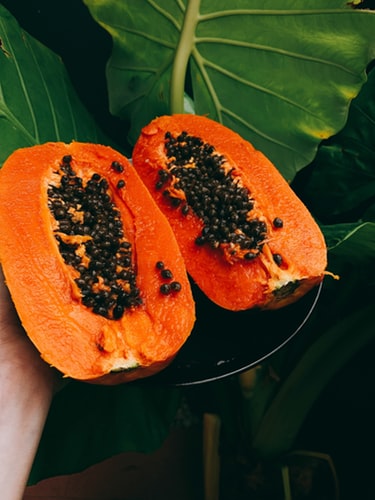 Use papaya: This fruit is not only beneficial for the skin but health too. It consists of an enzyme, popularly known as papain that has the capability to destroy the dead cells present on the skin's surface. This will, in turn, make your skin firm and enhance the elasticity. You need to mash the papaya and apply it all over your face evenly. After keeping for some time on the face, wash with warm water.
Have enough sleep- All of us know that sleep is one of the most important things our body needs. The best thing about this remedy is it does not cost any money. If you are not getting enough sleep for at least 8 to 9 hours daily, then you will end up much older than your actual age.
Use honey: It is one of the best natural ingredients that can be used for having beautiful skin. Applying honey naturally moisturizes the skin and keep wrinkles at bay. Along with this, its antioxidant property can repair any kind of skin damage. Massage your face with honey and wash with warm water after some time.
Apply a high-quality moisturizer- Using a good moisturizer is one of the vital anti-aging tips to protect your skin. While buying a moisturizer, make sure you buy one from a reputed brand. Using a good quality moisturizing cream is important for the well-being of your skin as it maintains the elasticity of the skin keeping it protected and healthy.
Apply coconut milk: Coconut milk is rich in vitamin C, which is great for moisturizing the skin. It is also great for maintaining the flexibility and elasticity of the skin. By applying warm coconut oil, you can not only protect your skin from wrinkles but can get rid of dark spots on the skin too.
Have Apricots: A few apricots can make you look much younger than you are. Apricots are great for maintaining your youthful energy. These are a great source of beta-carotene which researchers have found to lower the rates of Alzheimer's and different forms of cognitive decline. Apricots are home to the magical combo of Vitamins A, C, and E, which has proven to treat age-related health issues. Ensure that your apricots do not contain any added sugar, as sugar is bad for your skin.
Make use of a good quality facial cleanser: Do not use soap to clean your face. Soap not only makes your skin dry, but it also causes wrinkles. Always use a gentle face cleanser to wash off the dirt and oil that our skin generates throughout the day and when you sleep.