Are you planning to color your hair? That is a great plan! But have you considered all those important factors that can either make or break the look of your dyed hair? If not, then it is high time to investigate the factors that will help you to choose the best hair color.
If you want to know how to choose the right color for hair, then here are a few tips that must be followed. But before that, you must set a goal.
Once you decide to get your hair colored, the next thing you must do is set a color goal. Ask yourself why you want to color your hair, and how you want to do it. It could be any of these reasons:
You want light hair- Light hair means bleaching, which means high chances of damage. In this case, it is important that you know the process of bleaching and how to take proper care of your hair after the whole process. In case you are planning to go blonde, you must take proper care of dos and don'ts.
You want dark hair- As most people have hair within the standard dark brown or black color range, it is not likely that you want to darken your hair unless it has been colored a light color. In this case, you must check with your stylist to know the right time to re-color your hair.
You want to improve your natural hair color- While a global hair color will start fading, the natural color of your hair also needs an occasional boost to combat the dullness. Going two shades lighter or baby lights are some of the ways to improve your present color.
You want to cover your grey hair- Grey hair can be covered with a permanent hair dye to match the rest of your hair, or it can be discolored using a temporary hair dye, making them appear like highlights against dark hair.
You want to highlight- Highlights are one of the best ways to add depth as well as dimension to flat hair. Highlight color styles range from blue streaks and bold red to a natural balayage of caramel blonde highlights, golden baby lights, and honey blonde low lights.
Light hair color shades can cause damage
Going lighter than the real shade of your hair means shedding the color out of the cortex of hair shafts. For this, harsh chemical compounds like bleach are used. So, getting blonde hair highlights can cause extreme damage to your hair.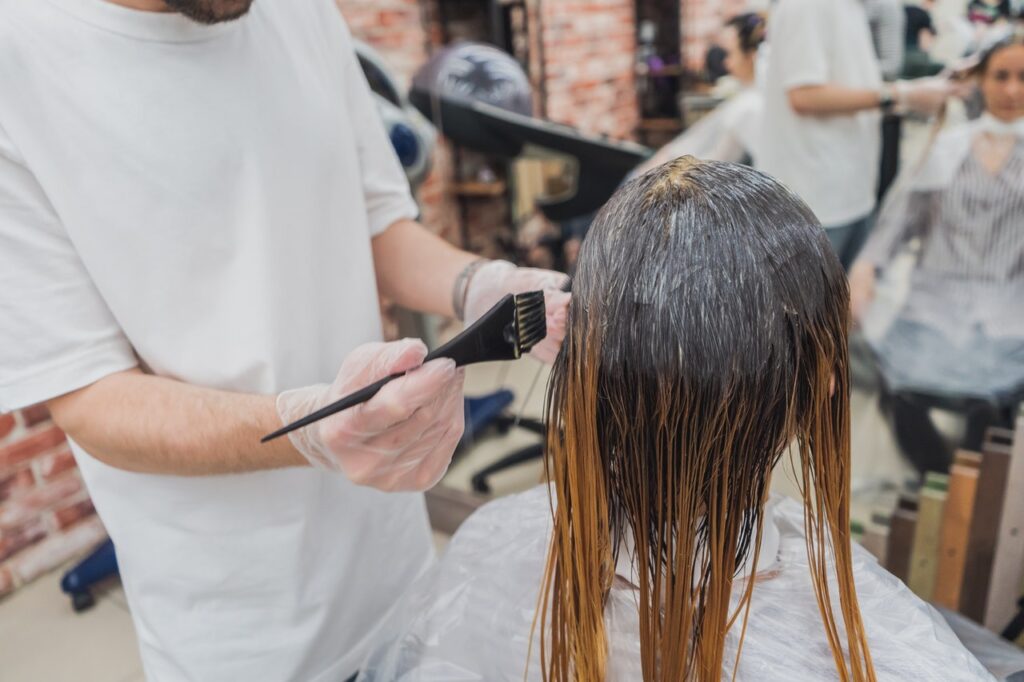 Finding out the best hair color for my skin tone
A tone is defined as a character of shade. For choosing the correct color, first, you should find out your skin tone. If the color does not match your skin color then, it would have an unnatural look. Before choosing among different hair dyes, decide whether you are a warm or cool-toned person.
This will help you solve half of your problem. If you want to find your correct skin tone, then remove your makeup, wash your face using face wash because makeup can change the color of your skin.
Tips to Choose the Best Hair Color
One of the most important tips to choose the best hair color is before you start coloring, you must have a clear idea about what you want exactly in your mind. Choosing the right color that suits your skin tone can be a tricky task. For instance, if you have a pinkish skin tone, there is a high chance that a medium or light ash blonde color would suit your look, whereas, for those who have a whitish complexion, warm colors like dark golden blonde will be perfect.
Sometimes it becomes hard to identify the difference between a rich auburn blonde and a light reddish-brown hair color, so in such a case it is recommended to carry pictures of your exact hair color that you want. If you are coloring your hair for the first time, then it will be better to choose a shade that matches the natural color of your hair.
Washing before coloring can be harmful
Cleaning and washing your hair with shampoo before coloring may burn your scalp. If you have a plan to color your hair, leave your hair as it is. It is okay to visit a salon with dirty hair.
Eye color
The color of your eyes is also one of the important factors to consider before choosing a hair color. Blond, red, and brown will look attractive with blue or green eyes, and contrasting colors will best suit those who have dark eyes.
Colored hair needs special care
Whether it is burning your scalp or damaging your hair, scorching sun and your hair are enemies. The harmful rays of the sun can fade your color faster and can also damage your hair to a certain extent.
To avoid this, make sure you keep your colored hair protected from the sun rays every time. While going out, wear a scarf or a hat. This way, you will be able to keep your hair protected from dust and sun rays.
Choose two or three complementary shades
Natural hair is not completely black, brown, red, or blonde and if avoid hair dyes long enough to see your hair's natural color, you will notice that it has a lot of natural highlights, undertones, and lowlights. So, if you want to change the color dramatically but at the same time maintain a natural appearance, you must choose more than one color.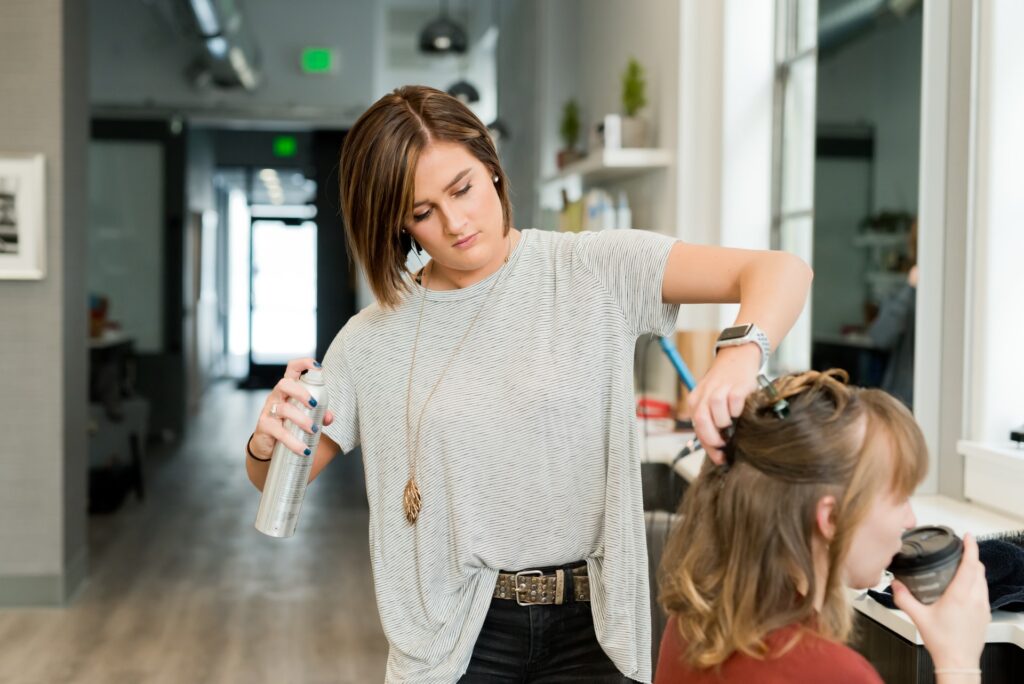 Undertones can be a bit tricky
Undertone is something that most girls would like to change when it comes to their hair. Red undertones can turn green when it is treated with ashy shades and nobody wants that shade on their hair. The moral of the story is that any interference with mother nature has to be done or at least supervised by an expert who knows these things and can guarantee that the color in question will neutralize your undertone without generating any weird, unnatural shade.
Choose Blonde
Are you confused between brown and blonde? How about trying something in between? An increasingly popular style known as "Blonde" is a right mix of these two different colors and it might help you get to such a point where you do not have to think about how to choose a color!
Red hair color is hot
Now, who has said that you cannot use red color on your hair? Well, believe us, you can and if you have been dreaming about being a redhead, you must do so. Most of the ladies prefer cooler har hades that will not turn orange with time- burgundy and lipstick red for instance! As far as ladies who prefer warm colors, the choice is much simpler as your natural color does have a lot of yellow, gold, and orange undertones- choose copper or even auburn but try to avoid bluish shades like violet.
Do you know any more tips on choosing the right color for your hair? Well, if so, please do let us know in the comment section. Also, let us know which of these tips has helped you to get beautiful colored hair?