Summer is a tiring time for your skin. The scorching summer heat can be harsh, mainly to your skin. Pollution and other impurities affect your skin's natural radiance, making it dull, oily, and blemished. Read on to know how summer changes your skin's quality and what can you do to maintain healthy and radiant skin.
How does summer affect your skin negatively?
Increase in temperature during the summer months, combined with heat and humidity, increases the activity of sebaceous glands. The heat makes the oily skin more oily and dry skin patchier and rougher. The intensity of the sun's rays causes tanning by generating many melanin pigments. More melanin causes dark skin, few get sunburned skin with cancer and ageing. The intense heat opens more pores, which can get clogged with oil and dirt, trapping the bacteria, which in turn causes blemishes, pimples, and acne on your face.
How to take care of your skin during the summer season
These are the things that you can do to take care of your skin in summer.
Try something new when it comes to using a face wash: As the season changes from winter to summer, you must make it a point to change your face wash too. While in winters, a nourishing face wash is good enough for your skin, whereas, in summers, you need a face wash that can take out excess oil from the skin. If you are among those who have dry skin, use a non-foaming cleanser. Wash your face many times in a day to keep the skin refreshed and clean.
Include antioxidants in your skincare routine: Buy a good antioxidant serum. An antioxidant serum not only hydrates your skin but also safeguards your skin from various environmental damages. It helps in boosting the production of collagen and will scavenge harmful free radicals to avoid any kind of skin damage. You can include antioxidants in your skincare routine by adding them to your diet. Have more citrus fruits, green leafy vegetables, nuts, whole grains, and green tea to have fresh and young skin.
Keep the skin hydrated: Always keep in mind that summer is the time when your skin needs maximum hydration and moisture. Buy a good skin hydrating mask which can be used a couple of times in a week. First, wash your face and apply the mask as instructed at night. Face masks are good to repair, soothe and rehydrate your skin. A face mask can treat certain skin conditions like acne, oil, and dryness. Make sure you choose the right mask depending on your skin type.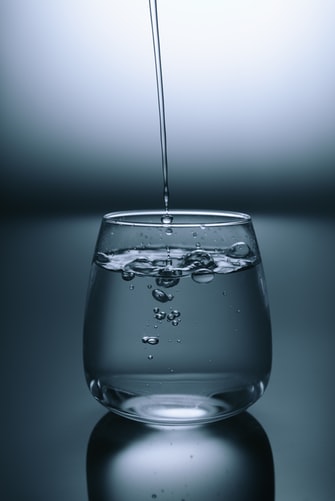 Exfoliate daily for smooth skin: Exfoliation is very important for smooth and bright skin. It removes the dull skin debris and piled up the dead cells. This debris does not allow the skin to breathe and can block the skin. You can exfoliate at your home itself by using a mixture made oil, sea salt, and coffee grounds. Keep in mind that exfoliation is necessary for your whole body and not simply for your face. However, while exfoliating your skin, be gentle.
Reduce Makeup: Summer means you should ease up on makeup. Use very less makeup so that your skin can breathe in a much better way. Heat and humidity suppress the ability of the skin to breathe freely. Avoid anything heavy on your face. Use a tinted lip balm, moisturizer, and organic kajal during summer.
During summer, make it a point to carry a cooling mist with you. Spray it on every few hours to keep your skin hydrated and cool. And always have cold-water showers during the summer.