Along with cleansing and applying sunscreen, finding out how to moisturize your face is one of the most important steps of a skincare routine. But according to skin experts, many people skip this essential step. Even if you do not like applying makeup and do not bother to take care of your skin much, it is important to moisturize your skin twice a day. After all, nothing can beat a glowing, healthy, and well-moisturized skin. For having healthy and beautiful skin, you must know when and how to apply moisturizer on your face. Keep reading to know the best time to include moisturizer into your daily skincare regimen and the best ways to use a face moisturizer.
Best Ways to Use a Face Moisturizer
Not sure when to moisturize your skin? Below are a few situations that show it is the right time to apply moisturizer.
Choose the right moisturizer
One of the best ways to use a face moisturizer is to buy the correct type of moisturizer. All moisturizers are made of three kinds of ingredients: occlusive, which protects your skin and retain moisture; humectants, which increases the water content in the skin, and emollients which repairs the damaged skin cells. Every moisturizer has a different combination of these three ingredients so that they can target different skin layers. So, the first step to choosing the right skin moisturizer is knowing your skin type and then finding a formula to add to it.
Use moisturizer after washing your face
No matter what your skin type is, you must apply moisturizer when your skin is moist, as this helps in locking the hydration from moisturizer. So, it is always better to use a moisturizer before your skin gets dry post washing.
Apply moisturizer in the morning
Before you go out under the sun, moisturize your skin. Remember, moisturizing must be the last step in your skincare routine before you apply makeup, so do not miss to use a BB cream or lotion before applying a makeup primer of foundation. Buy a moisturizer that is formulated with wide-spectrum sunscreen with an SPF of 15 or more.
Apply moisturizer every day
It seems obvious to hydrate the skin when it is dry, but if it already reaches that stage, there is likely to be a dead skin layer on the surface, making it difficult for the product to reach your skin. When the skin is dry, it produces more sebum to grease itself, which means you will end up with the build-up of sebum. If you are under-moisturizing your skin, make sure you exfoliate the skin before moisturizing as this will remove the build-up of dead skin cells. Apply moisturizer twice a day, once in the morning after you have cleaned your face and next in the evening 20 minutes before going to bed so that it does not damage your pillow.
Moisturize your oily skin
One of the best ways to use a face moisturizer is not to think that if you have oily skin or acne-prone skin, you do not have to use a face moisturizer. If you do not hydrate your skin, you will force your body to produce more sebum. The secret is to look for gel, lightweight formulas that are non-comedogenic with vital ingredients like glycolic acid, salicylic acid, and retinol.
Apply moisturizer before going to bed
Before going to sleep, apply a super-hydrating moisturizer. You can also use an overnight face mask which will leave you with glowing skin when you wake up the next morning. However, before using the face mask, make sure you clean your face at night.
Smooth the face mask over your neck, face, and jawline until it is absorbed- just like how you would apply a moisturizer. Leave it overnight and when you wake up the next morning, start with your normal skincare routine.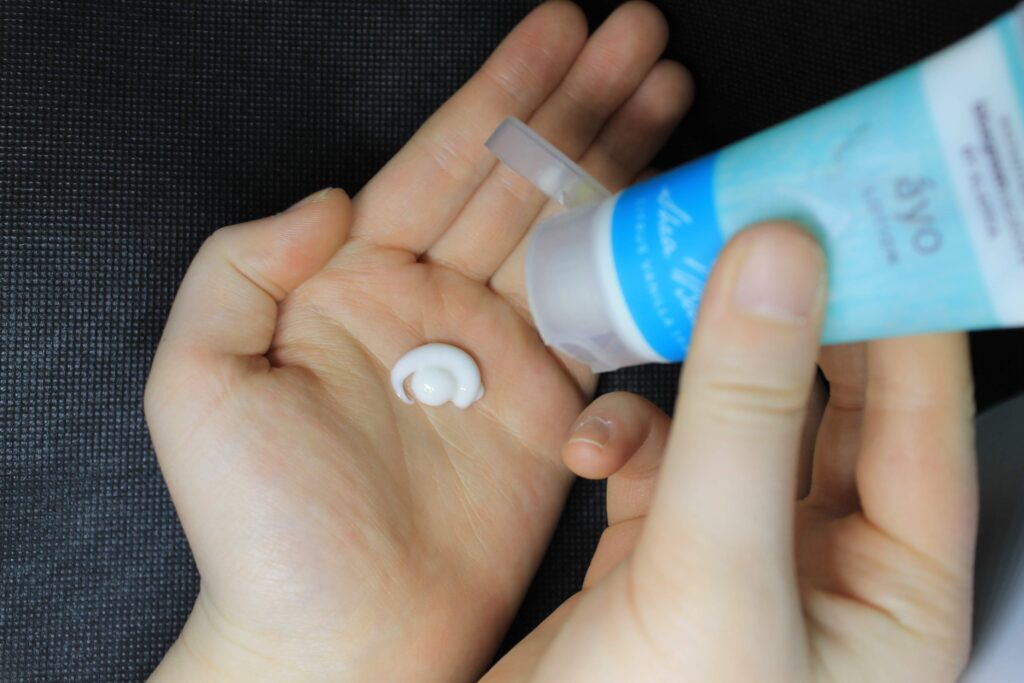 Use a moisturizer before take-off and landing a flight
The cabin of an airplane has very dry air that may make your skin dry. As thrilled as you might be for traveling, sitting for hours inside an airplane might not be that great for your skin.
Before taking off, clean your skin with water, then apply a moisturizer. Once you land, repeat the same process if your skin becomes too dry. You can also use face serum mid-flight. It will keep your skin hydrated for a long time.
Do you have dry skin? Moisturize it
If you have dry skin, you might develop rough patches, flaky and itchy skin, and even bleeding and cracking. The best way to use a face moisturizer to get rid of the dryness is to apply a moisturizer with ingredients that help restore the skin's natural moisture better, the uppermost layer of the skin cells that keeps the moisture in and the bacteria out. Look for a moisturizer that contains humectant ingredients like glycerine, dimethicone, and urea like petroleum and emollients like petroleum.
Use moisturizer when you are breaking out
Your face is not just the area that needs to be moisturized. When you apply a moisturizer on your face, apply it to the jawline also. Pay more attention to areas that are very dry like your elbows, knees, and ankles.
Use A Night Cream
Another common mistake people make is using the same product to moisturize in the morning and at night. Night creams are typically richer and heavier than other moisturizers and they're actually designed to penetrate the skin over an extended period of time. They also contain more potent, replenishing ingredients like retinol, which you should typically avoid in the morning as the ingredients are sensitive to the sun.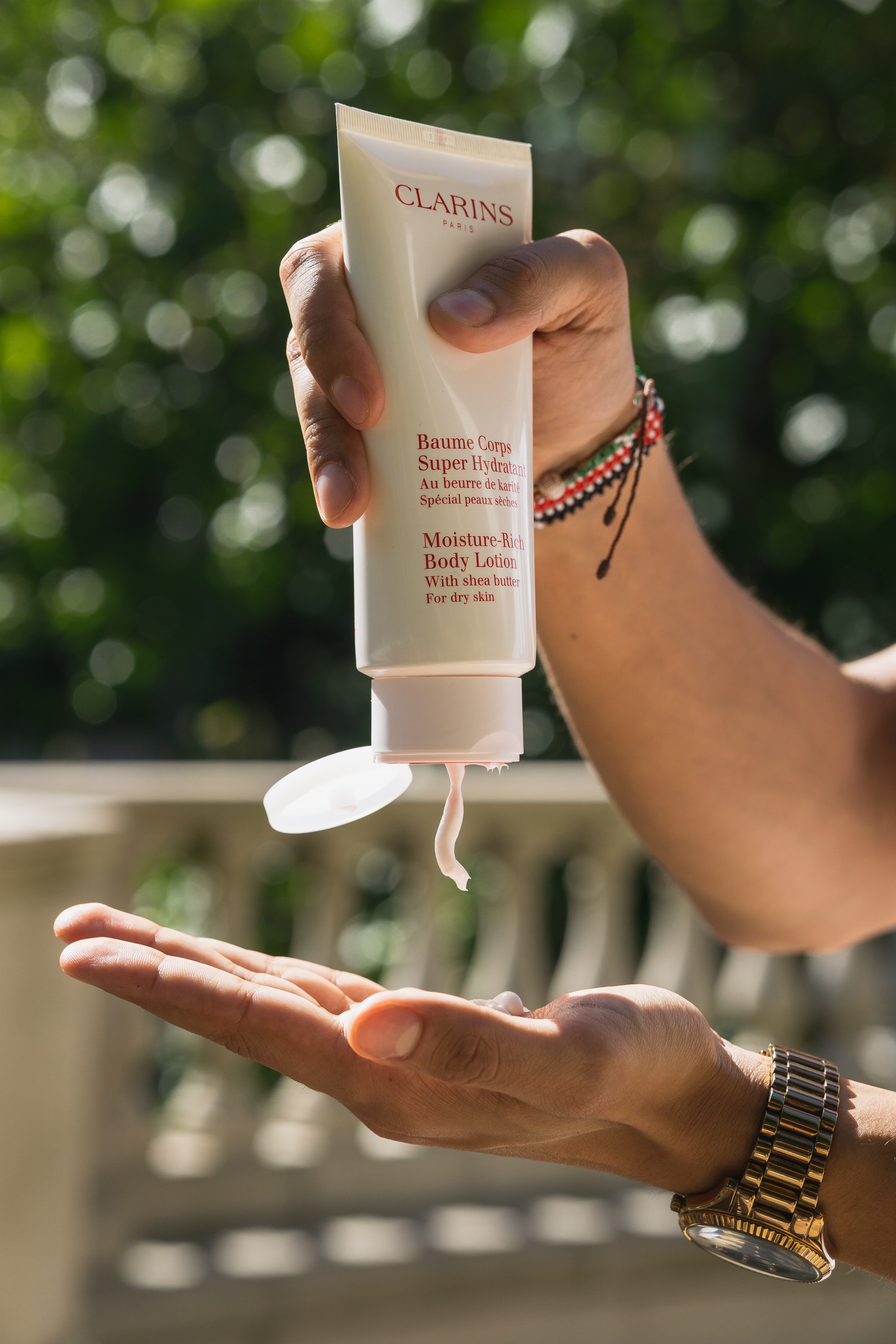 A day cream is typically lighter and contains antioxidants to help shield your skin from environmental damage and skin-aging free radicals. Some formulas also contain SPF. Check out our top 10-night creams that deliver major results here.
To improve your body moisturizing game, apply a thick lotion on your feet and hands after a shower at night. Cover your feet and hands with cotton gloves and socks as this will lock in moisture when you sleep.
Do not miss the neck and Décolletage
Most of us apply a moisturizer on the face and neglect the neck. This should be avoided. Unless you apply the moisturizer in your neck and decolletage, it is not right. By skipping your chest and neck, it is possible to age faster and prone to sagging and wrinkles. As the neck is delicate and the skin is thinner, it is the first area that shows signs of aging. Your neck has few sebaceous glands, so it cannot produce too much oil, making it necessary for you to moisturize your chest and neck. Ultimately, remember while applying a moisturizer, apply it in an upward motion.
Do not ignore the symptoms of issues
A great skincare routine is important to maintain healthy skin, but it cannot replace the assistance of an expert if you are struggling with some skin issues. If you have dark and rough patches, bleeding and cracked skin, rosacea, acne, oil imbalance, or eczema that you have not been able to solve with an over-the-counter product, consult your dermatologist who can suggest you best products for your skin. Using the wrong product is one of the common beauty mistakes that most people make.
Now that you know the right ways to use a moisturizer on your face, make sure you follow it every day.