Learning how to apply makeup is not as simple as you think it to be- and watching a basic makeup tutorial on YouTube can make you more confused. Should you apply the foundation before or after applying a concealer? Should you apply eyeshadow first or after your makeup? These are the confusions beginners have while applying makeup. Have a look at your makeup collection and imagine all the masterpieces that you can create with it. What if we tell you that you can use your eyeshadow palette for many purposes other than simply use it for coloring eyelids? Or, let you know some simple makeup tips that would ensure that your cat eyes are on fleek every time? It does not matter if you are an expert or beginner, basic makeup tips and tricks always come in handy. Here are a few essential makeup tips for beginners.
Essential Makeup Tips for Beginners
Ensure your Primer Complements your Foundation
Whether water or oil, your primer, and foundation must share the same base; or else, they will repulse each other or simply slide off your face, making it tricky to blend. Make sure your primer matches your skin tone.
Makeup to disappear Crow's Feet
Dabbing a small amount of primer around your eyes reduces the appearance of crow's feet.
Advanced Makeup Tips for Applying Foundation
Right Application for the right coverage
While applying foundation, if you want sheer coverage, try to use your fingers. However, if you want full coverage, better use a foundation brush.
Always make sure you apply foundation in downward strokes. Most of us have a thin layer of hair on our faces. If you apply foundation in an upward stroke it will make the hair elements stand out. You may want to look fresh like a peach, but highlighting your peach fuzz is strictly a no.
Essential Makeup Tips for Beginners to Follow While Applying a Concealer
Most of us apply concealer in a semi-circular pattern below our eyes to lessen the appearance of puffiness or bags. However, for great results, you must apply the concealer in a conical pattern below your eyes and extend it to the point where your nose ends. It is not only great for concealing as it can be easily blended, but it also assists in contouring the sides of your nose.
DIY color correcting palette
You must have heard about the wonder known as color correcting palette. These concealers of different colors are used to cancel the shortcomings on your face. For instance, a green concealer is used for clearing any redness, lavender for a yellow-toned discoloration, the blue tone for the under-eye circles, and peach for bruises. But, if you do not have a color correction palette with you or if you want to save money, then you can mix an eyeshadow of the color you prefer with your normal concealer and there you are! You have your cheap and smart color corrector concealer palette.
Understand the key focal points
This is one of the essential makeup tips for beginners who are busy or lazy to apply concealer. Take a little amount of concealer and dab it using a brush all over your face, especially below your eyes and near your nose.
Simple Makeup Tips for Applying Face Powder
This is one of the essential makeup tricks for beginners that one must always follow.
Understand the Right Function
There are generally two kinds of face powder- pressed powder and loose powder. Both come in matte and dewy finishes. Loose powder is generally used to set the makeup. It also makes the makeup long-lasting. Though it is available in both translucent and tinted forms, it is always better to use the colorless translucent one for setting the makeup. The best thing about a color translucent face powder is it will not affect the color of your concealer and foundation. However, pressed powder is best for touch-ups when you are in a hurry. In addition, a dewy finish can give a glowing appearance to your skin.
Select the right makeup brush
One of the most important tools required for doing a natural make up is a makeup brush. The result of a makeup product mainly depends on the applicator. Always use the fullest makeup brush to apply powder.
Essential Makeup Tips for Beginners for Applying Blush
Apply blush below the foundation
This is a method of reversing the order of applying makeup to get extraordinary results. All you need to do is apply the blush first and then apply the foundation on it. You will have a glowing look.
For blotting, use a tissue paper
Instead of blotting your blush with powder, use a tissue paper. Press it lightly on the blush after applying. Finish your makeup using a makeup sponge or a blender for that perfect finish.
Be cautious with shimmery blushes
It is difficult to take off a shimmery blush perfectly. In fact, it is better to skip the shimmery blushes completely if you have huge pores in your skin, pimples, or any other skin problems.
Simple Makeup Tips for Brow Bone
Always use light feathery strokes to fill your brow bone. It will give them a natural look.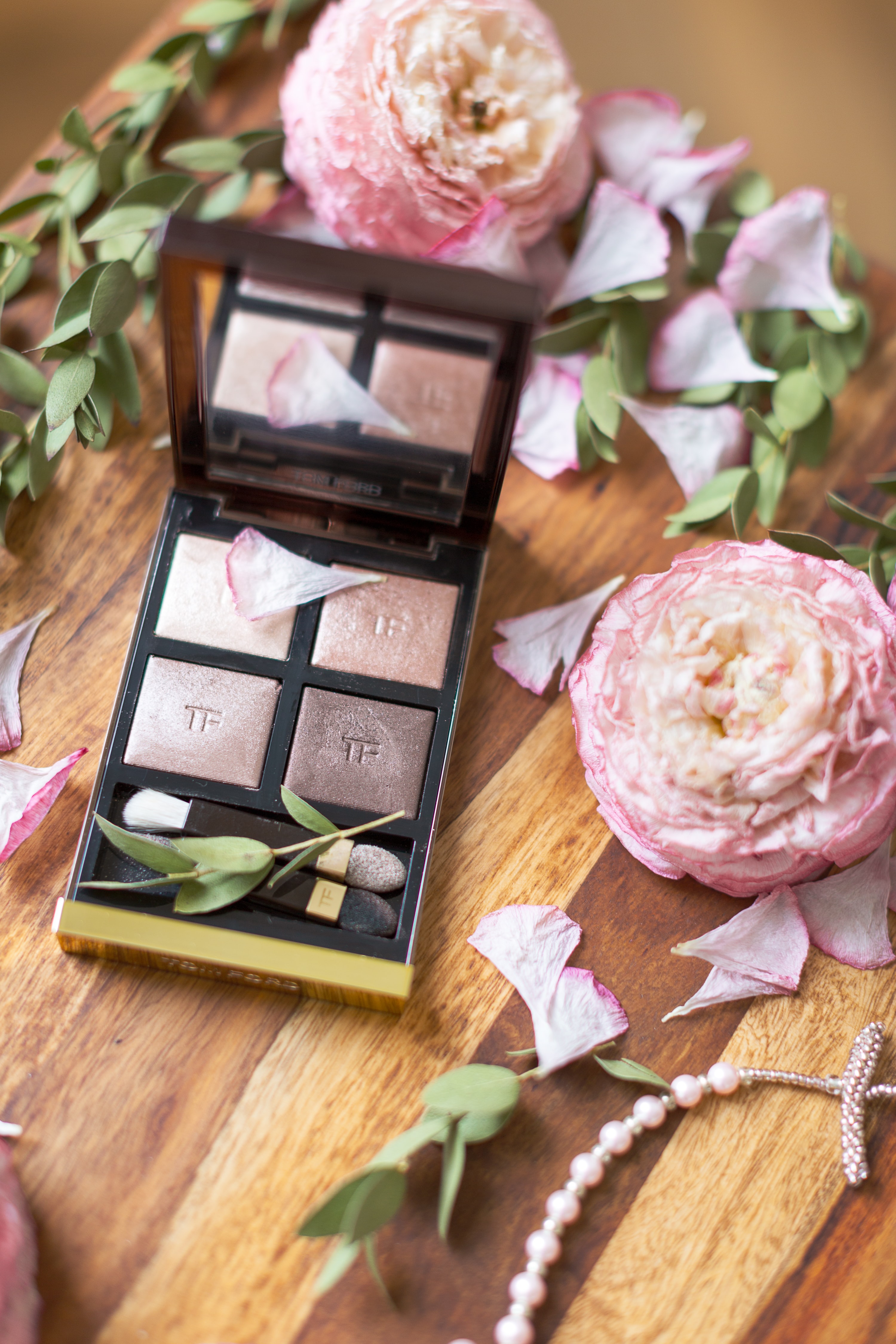 For an immediate lift in the eyes, use a highlighter above the eyebrow arch and mix it. It will not only help in defining your eyebrows perfectly but will have a significant impact on the appearance of your whole face.
Tips on Eyeshadow Application
Using eyeshadow correctly
This is one of the most important makeup tools that everyone should have. You can use an eyeshadow as a blush, highlighter, or bronzer to change the color of your base.
If you have an eyeshadow with less pigment or you want to add extra color, prepare a white base by filling your eyelids with a white eyeliner pencil initially.
Most of the people find it difficult to apply eyeliner. If you want a soft look, apply eyeshadow instead of eyeliner on the upper lashes line. Use an angular brush for doing this. It will give a breezy and natural look, a perfect look for the summers.
Simple Makeup tips to apply eyeliner
It might sound illogical to few people, but there are many who even cannot draw a straight line on a paper. Just imagine, how difficult it would be for those people to apply eyeliner on their eyes. If you are one of those people, then do not worry. First, draw small dots and dashes with the help of your eyeliner above the lashes and join them. You will get a perfectly applied eyeliner in a flash.
Follow the Scotch Tape Method
If you are looking for a perfect wing, try the scotch tape method. For doing this, you need to paste a scotch tape in an angular style on the sides of your eyes. The ends will give you that killer look. You can also use a business card, spoon, or a credit card to draw the curve.
By using these advanced makeup tips, you can do your makeup without any fuss!