Essential oils have become a common thing found in every home because of their healing properties. They are extracted from plants through ways like evaporation or distillation. While essential oils are popular for their aromatic capabilities, they also consist of certain chemical properties that are beneficial for one's health.
Earlier, essential oils were used as homoeopathic medicines due to their effectiveness and low side effects. Nowadays, the shampoos and the other products available in the market for hair care are filled with poisonous ingredients that can destroy the natural oil present in the hair, which generally leads to hair problems like hair loss, dandruff, and dry scalp.
If you want to get rid of all these hair problems, start using essential oils. The following essential oils can be used for maintaining your hair. However, as essential oils are concentrated and potent, it is very important to apply this along with jojoba oil or coconut oil. Mixing carrier oil with essential oil ensures that the oil is absorbed properly by the skin and avoids skin damage too. These are the few popular essential oils that are good for your hair.
Chamomile Oil
While essential oils can be extracted from various kinds of chamomile, the most common one related to hair care is "Roman Chamomile" the one used for tea. Having anti-inflammatory properties, this oil is best for soothing itchy and dry scalp. Also, if you want to make your hair look shiny then, just add Chamomile oil as a conditioner. This will add a natural shine to your hair.
Lemongrass essential oil
Dandruff is a common ailment with most of us. Many of us try different methods to have a healthy and dandruff-free scalp but get disappointed with the results. If you are also tired of the flaky scalp then, try lemongrass oil. It is one of the best treatments for dandruff. Several studies have proved that lemongrass oil can reduce dandruff in 1 week. For effective results, you must use this oil regularly. How to use it? Mix a few drops of lemongrass essential oil into your shampoo and conditioner. Apply the mixture on the scalp regularly.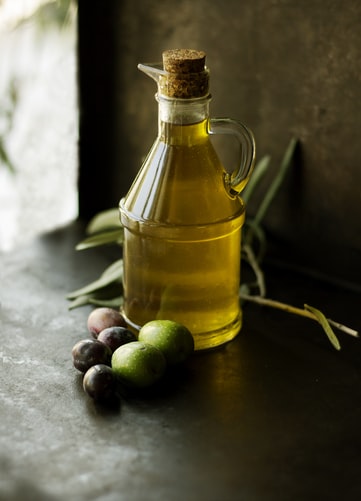 Rosemary essential oil
If you want to enhance both the growth and thickness of your hair, rosemary oil is the best option. It enhances cellular generation. Take coconut or olive oil. Mix a few drops of rosemary essential oil to it and apply the mixture on your scalp. Leave it for 10 minutes and then wash it using shampoo. Repeat this twice a week for best results.
Tea tree oil
With its antiviral, anti-fungal, and anti-bacterial properties, tea tree oil is the new favourite essential oil among people. Due to its anti-bacterial property, tea tree oil is added in many hair care products. It is also beneficial for maintaining the health of hair follicles.
Lavender essential oil
If you want to improve your hair growth, use lavender oil. Its antibacterial and antimicrobial properties are best for improving the scalp's health. Take 3 tablespoons of career oil like coconut oil or olive oil, mix few drops of lavender oil to it, and apply it over your scalp. Let it sit for 10 minutes and wash it with shampoo later. You can apply this oil several times a week without worrying about any side effect.