Perfectly shaped eyebrows emphasize one's personality and face. Your eyebrows are the most important things to define your face. Thick and bold eyebrows are all the rage nowadays, and everyone- ranging from catwalk models to red carpet models is exhibiting them with pride. All of us are aware of how bold eyebrows have become a rage, and yet not too long back, pencil-thin eyebrows ruled the style industry. Now, thick eyebrows are again in trend. In fact, you can see ladies sporting them on the fashion runways and silver screens. The thicker the eyebrows are, the more attractive you look. But not every one of us can lay a natural claim to thick and beautiful eyebrows. Here, we have listed some of the useful tricks to get perfectly shaped eyebrows.
Tricks to Grow Thicker Eyebrows
Before you start dreaming of an overnight miracle, here are some interesting facts about growing thick eyebrows faster. The general growth rate of eyebrow hair is about 0.16 mm every day. Therefore, you must be patient while trying the remedies to grow your eyebrows thicker. If you want to know about eyebrow thickening treatment, then you are in the right place. Here are some of the tricks to grow thick eyebrows.
Castor Oil
This is one of the oldest and most effective remedies for getting thick eyebrows. As it is enriched with proteins, fatty acids, vitamins, and antioxidants, it helps in nourishing the hair follicles. For growing thick and black eyebrows, make sure you apply castor oil daily on your eyebrow roots. It promotes the growth of hair and makes sure that each hair strand is strong and thick. Massage a few drops of castor oil in your eyebrows using your fingertips. Keep it for nearly 30 minutes and then wipe using a makeup remover. Finally, wash your face with warm water.
Coconut oil
The eyebrow hair is made of essential proteins. Coconut oil can lessen the protein loss from eyebrows. The lauric acid in it acts as an antimicrobial agent. This avoids further damage to your eyebrows and at the same time stimulates the eyebrows to grow faster. What do you need to do? Dip the cotton in the oil and apply it to your eyebrows. Leave it overnight. Wash it the next morning using a face wash. You can follow this remedy every day.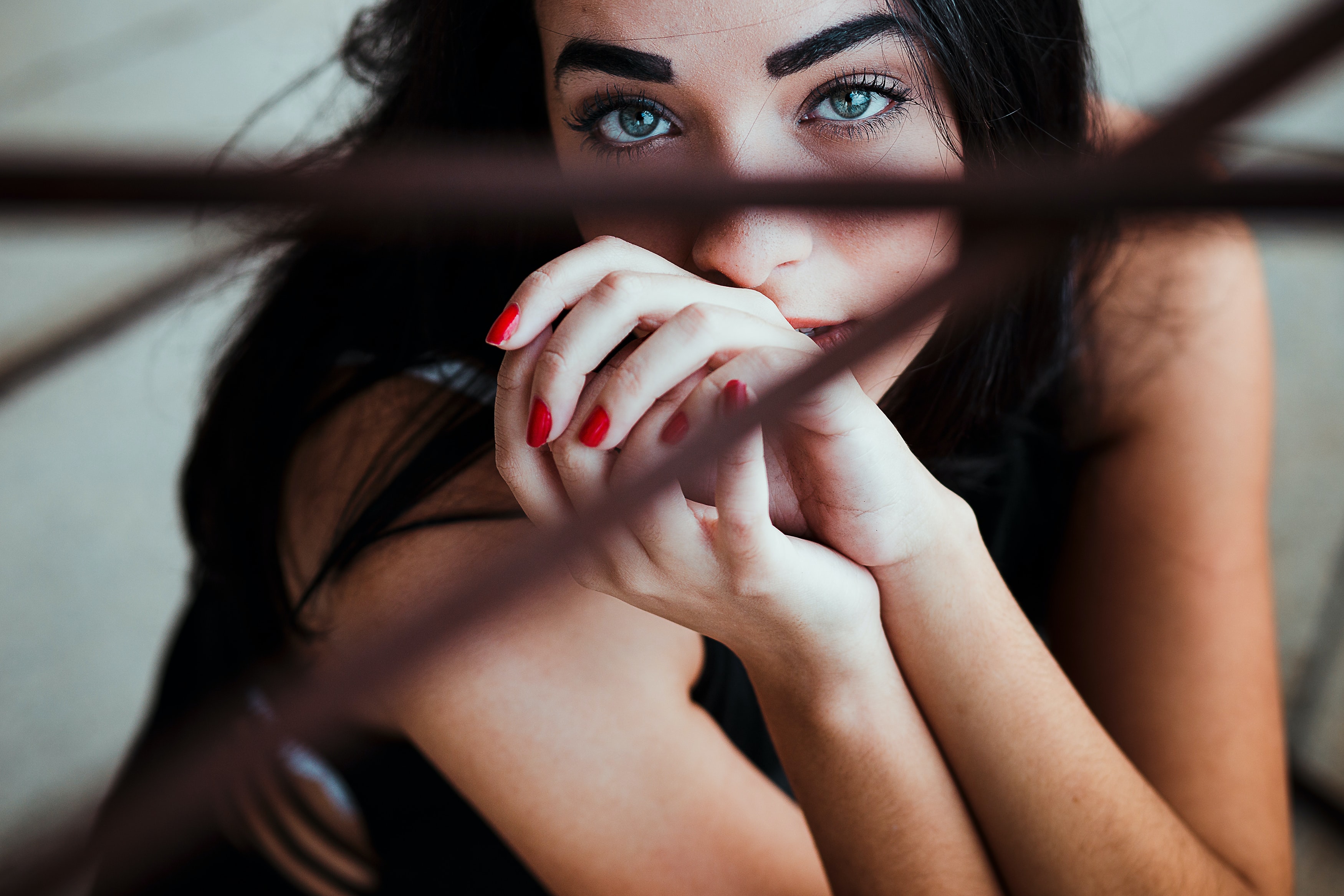 Onion juice
Onion juice consists of a lot of sulfurs, minerals, selenium, Vitamin B, and C which are great for hair growth. This helps denser and faster growth of eyebrow hair. Sulfur enhances the production of collagen tissues which is required for eyebrow growth. Also, it is good for strengthening hair follicles. As onion has a pungent smell, it is better to use lemon juice with it to remove that smell. Apply onion juice every alternate day.
Almond oil
Almond oil consists of Omega-3 fatty acids that help in strengthening and nourishing hair. Therefore, it also helps in encouraging the growth of eyebrow hair too, making them thicker and fuller. Massage almond oil on your eyebrows in a circular motion. Leave it overnight and wash away the next morning. You must repeat this process every day.
If you are allergic to almonds, avoid almond oil as it can cause different side effects like swelling, gastrointestinal, respiratory issues, and itching.
Egg Yolk
The eyebrow hair is made of Keratin protein. An egg is a great source of Keratin protein. Keratin is one of the major ingredients present in most of the hair growth supplements. Egg yolks are a rich source of biotin, which promotes hair growth. If you want results faster, follow this treatment twice every week. Separate the egg yolk from its white. Beat the yolk till you get a smooth consistency. Apply to your eyebrows by using a Q tip or a brush. Keep it for 20 minutes and wash it with warm water.
Eyebrow growth with Vitamin E oil
Several studies have proved that Vitamin E can promote hair growth and can also strengthen fragile hair. It consists of tocotrienol, an essential antioxidant and helps in reducing any stress that may restrict the hair growth. Thus, it may also help in promoting the growth of eyebrow hair. For this, you need to break the vitamin capsule and apply the oil inside on the eyebrows. Massage the oil for a few minutes and leave it overnight. You should repeat this process every night before you go to sleep.
Fenugreek seeds
Popularly known as Methi seeds in Hindi, fenugreek seeds can make your hair shiny and healthy. These seeds help in rebuilding hair follicles, therefore, resulting in the growth of fresh hair. They consist of nicotinic acid and essential proteins that stimulate the growth of hair. Lecithin found in them imparts shine to your hair and allows your hair to get back their lost color. Fenugreek works efficiently in treating several issues related to sensitive scalp. For effective results, you must use this pack must be used twice a week. Thinking how to get thicker eyebrows with fenugreek seeds? Soak the fenugreek seeds in water all night. Grind the seeds into a thick paste and apply it on the eyebrows. Leave it for 30 to 45 minutes and wash with warm water.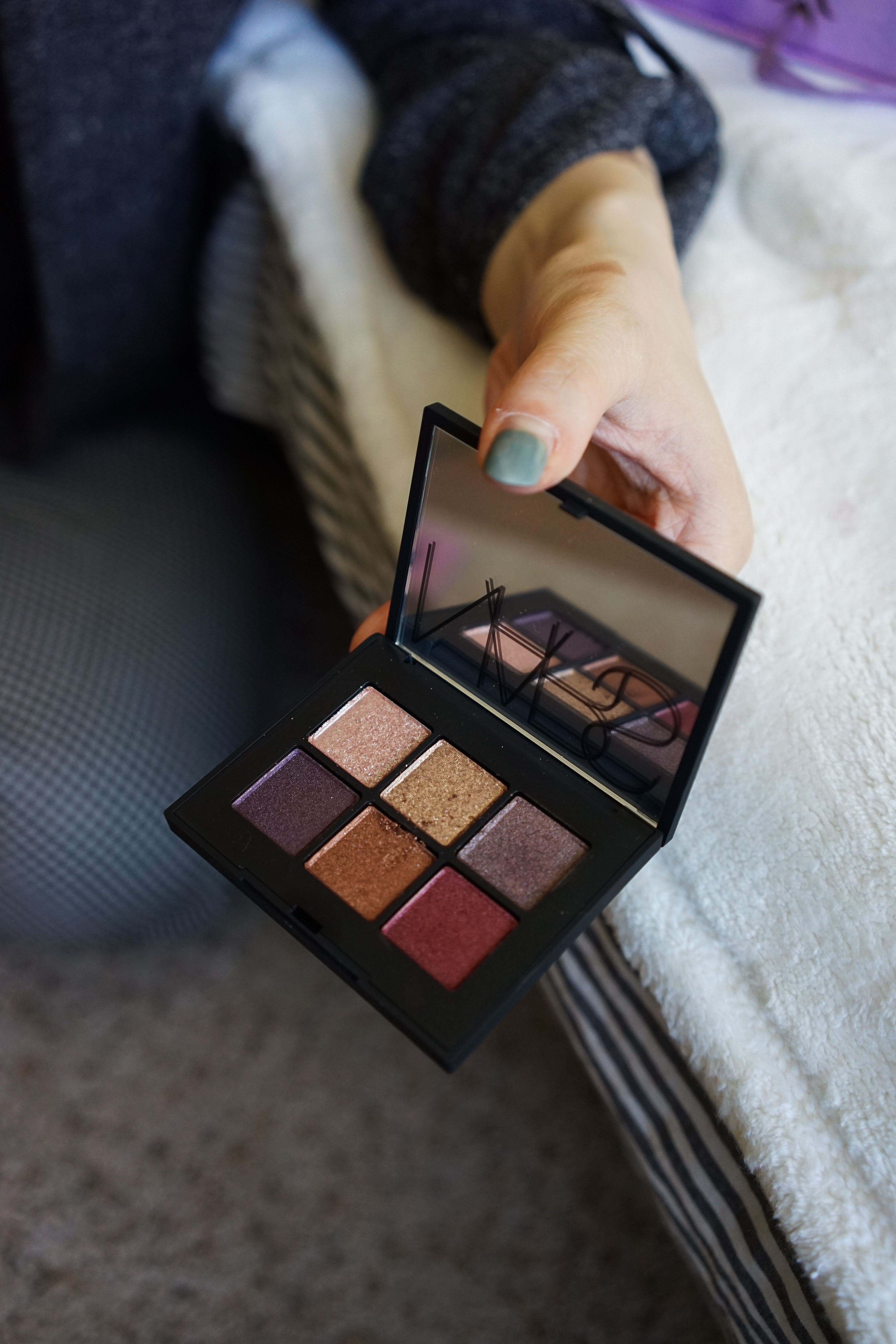 Allow eye shadow to be your guide
Rather than using white eyeliners to mark the place where you will tweeze, use damp white eye shadow. Eyeliners are waxy and push the eyebrow hairs down. On the contrary, damp white eye shadow adheres to the hair, making even the fine eyebrows stand up a little so that they can be seen easily. One of the important tips to follow while applying eye shadow is to use a small brush and apply the damp eye shadow against the grin of the hair to ensure that they are visible.
Rosemary Essential oil
Rosemary essential oil has been found to be useful in promoting hair growth. It improves blood circulation and cell division, causing the growth of fresh hair. Take a few drops of rosemary essential oil and mix it with 1 tablespoon of olive or jojoba oil. Apply this mixture on your eyebrows gently and leave it overnight. Wash it off the next morning using a face wash. You can either follow this process every day or on alternate days.
Aloe Vera
Aloe vera consists of a compound known as aloenin that promotes the growth of hair. It has a chemical makeup as same as that of Keratin, therefore it rejuvenates hair with essential nutrients, giving more elasticity and avoiding breakage. Aloe vera gel is non-sticky so it gets absorbed fast, so you can apply it several times a day.
Aloe vera is good for people who have excess sebum. It will help you to get rid of too much oil and open the pores, therefore encouraging hair growth of eyebrow. It is useful for growing thick and voluminous eyebrows permanently. One of the tricks to grow thick eyebrows is to peel off the aloe vera leaf and take the gel out. Massage the gel on your eyebrows till it is totally absorbed. You can store the rest of the gel in the refrigerator.
Petroleum Jelly
Confused how to grow eyebrows with Vaseline? Petroleum jelly is great for moisturizing the skin under your eyebrows. It is also useful for nourishing it. Using Vaseline makes the eyebrow less prone to breakage. The only thing you need is petroleum jelly. Apply the petroleum jelly on the eyebrows and leave it overnight. Make sure you do not apply too much petroleum jelly as it may cause stain on your pillow cover. Wash with cold water once you get up in the morning. You must repeat this remedy every night.
Follow these tricks to grow thick eyebrows naturally.