For sure, you can press the weird metal tool against your eyelashes to curl your eyelashes to achieve that wide-eyed look. But there are many other options that you can try to achieve the same effect without using an eyelash curl. Try some natural methods to lash lift and forget about pinching you lashed inside a metal tool that can ruin your eyelashes too. Before we get into the natural methods to lash lift, let us first understand what a lash lift is and how it works.
Lash lifts are pretty much new to the beauty world. The only thing that you need to do is lie back and just relax as your makeup artist applies silicon pads to safeguard the skin of your eyelids and then apply a solution and tint on your eyelashes to make them look beautiful and attractive.
How long does a lash lift last? On an average, a good lash lift must last you anywhere between 6 to 8 weeks. Having stated that, it is also significant to note that its durability mainly depends on the care that you take them in protecting them. Try to avoid using any oil-based makeup when you had a lash lift, as the oil can disturb the solution and make it tougher to stick. At the same time, using waterproof mascara can be a problem because it needs to be removed with an oil-based makeup remover.
Once you are done, you must not wet your eyelashes for nearly 24 to 48 hours. Try to keep them dry for a day and allow it to set.
Are lash lifts bad or painful for your eyes or lashes?
Speaking from experience, lash lifts are a very soothing experience with minimum discomfort. If you have sensitive eyes or you do not prefer people coming close to your eyes, there is only one part that you may have blushing.
Before applying the solution, the lash lift artist keeps two silicon pads on top of the lower lash line to keep the lower eyelashes out of the solution. You may feel discomfort for a few seconds, and it will also save your lower eyelashes from curling upwards.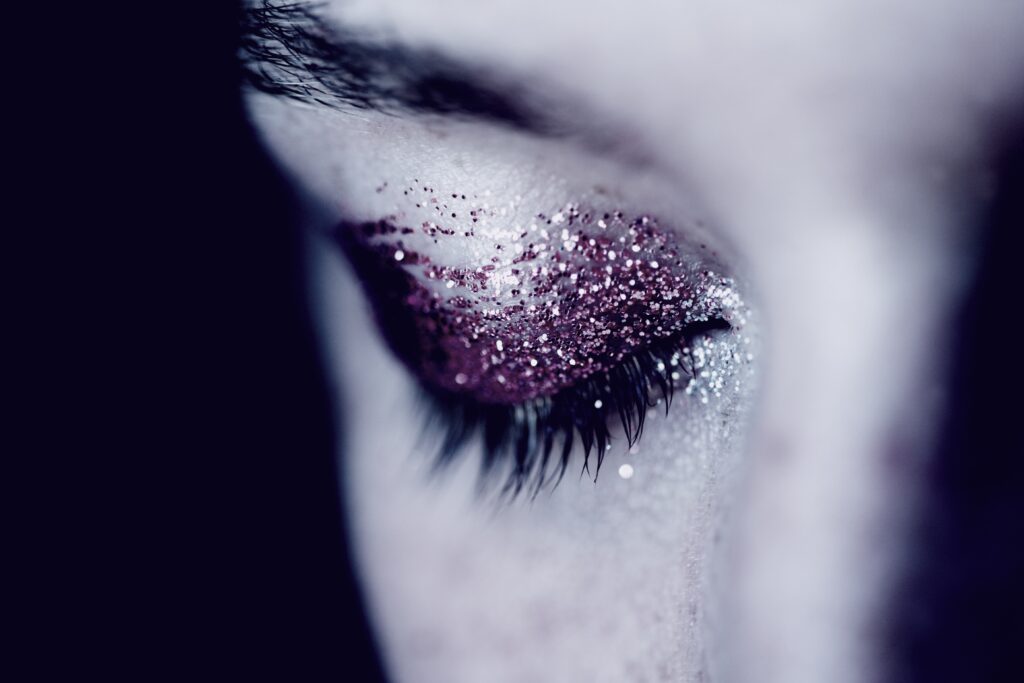 Other than that, the lash lift treatment is relaxing as you need to keep your eyes closed for the whole time. The only risk is you may fall asleep during this treatment.
Based on the solution used, it can even make your eyelashes strong and reinforce them with Keratin lash lift or similar kind of nutrients.
Natural Methods to Lash Lift
Try your hands-on
If you take extra time to apply mascara, you will not require any special tools to lift your eyelashes. As you apply the mascara, make use of the wand to curl your eyelashes. Apply mascara to the base of your eyelashes, then wiggle upward horizontally and roll it backward gently at the tips of your eyelashes to use a curl. Hold the wand intact as you curl, counting slowly till 100 before you stop it.
What you need to do is just after applying the mascara, blow warm air using your mouth onto your fingertips. Press against the bottom of your eyelashes gently, lifting them upwards. Hold it like that about 10 seconds and then release. The pressure and heat will lift your eyelashes to give a curled look.
Make use of a spoon
One of the easiest and natural ways to do lash lift is by using a spoon. If you believe that your eyelashes need some extra help, you can do it without using a clamp. Heat a regular metal teaspoon in warm water, dry it and then press the curved side to the bottom of your eyelashes. Hold it in its place for some time to set a curl.
Consecutively, get a new toothbrush and use it as your lash lifter. Sprinkle some warm water on the bristles of your toothbrush, shake off the extra water, and use this toothbrush to gently comb your eyelashes upwards to form a curl. After every use, make sure you clean the brush every time with soapy water. You can even dip it in alcohol and rub it for some time.
Have Biotin
Biotin, a form of B vitamin, enhances nail health and hair. Taking Biotin can make your lashes thicker and longer. This will make it easier for you to curl them and add more volume to it. So, finally, you can have beautiful and attractive natural eyelashes.
Apart from the above-mentioned ways to lash lift, there are many other methods to lift your eyelashes. Whichever way you choose, be gentle, and take some extra time to work on the eyelashes. With these natural methods to do lash lift, you can make your eyes attractive and a standout facial feature.
Apply castor oil
One of the most popular oils for lifting eyelashes is castor oil. Vegetable oil extracted from the seeds of a perennial flowering plant native to tropical areas in Asia and Africa is a glossy and thick liquid with a yellow color, and it is touted as one of nature's best remedy for long and healthy eyelashes.
Castor oil is made of Ricinoleic Acid, an omega fatty acid that is used for nourishing the brittle and fine hairs, enhancing its growth at the same time. This oil is rich in Vitamin E, which is known for repairing damaged follicles and prevents further damage to the lashes. It also comes with properties that hydrate and moisturize even the most delicate part of the eyelashes.
Use a small mascara wand to apply castor oil. You can even apply a few drops of castor oil on your eyelashes at night before you go to bed. Apply castor oil for continuous three to six months and you will see fruitful results.
Grapeseed oil
If you want to stop using false lashes and want natural and beautiful eyelashes, then grapeseed oil is one of the best options. Grapeseed oil is great for skin care and beauty. It is made by pressing the grape seeds that are leftover during the winemaking process.
For long and beautiful eyelashes, grapeseed oil is perfect due to its linoleic acid content. It is a lightweight oil, so it will not add any extra weight to your eyelashes. It also consists of Vitamin E, which is a great moisturizer and known for its strengthening abilities.
Jojoba oil
Jojoba oil is extracted from Jojoba seeds. The shrubby plant is grown in the southern part of California and Arizona, and Mexico. The oil consists of several essential vitamins and minerals. It includes Vitamin E, which is great for repairing damaged hair.
Aloe Vera
Aloe Vera is one of those plants that has a long list of skincare and health benefits. The best part is most of us have this plant at our homes. One of the natural ways to do lash lift using aloe vera gel is to extract the gel from the plant and then mix it with oil. Beauty experts suggest mixing aloe vera gel in jojoba or castor oil. Apply this mixture at night using your old mascara brush.
Apart from these natural ways to do lash lift, you can even try DIY lash lift with Vaseline. Before applying Vaseline on the lashes, remove your makeup. By using your finger, take the top layer of Vaseline. You can even apply Vaseline using a mascara brush to the upper and lower lashes. Applying Vaseline every night will prevent the eyelashes from cracking off and falling out early. Other than these methods, you can every use a lash lift kit. Choose a method that suits your requirement and budget.