Many of you might be familiar with different types of foundation- ranging from cream to powder, and a serum-like water foundation, but have you ever thought about a BB cream? What is it? Whether you are a BB cream fan or you are still deciding whether you should start using it as a part of your makeup, here is everything you must know about BB cream- including what it is, why you must use a BB cream, tips to buy the best BB cream, and much more.
What is BB cream?
First, let us explain the name-what does BB stand for? BB stands for "Blemish Balm", or "beauty balm", but it does more than just your basic tinted face cream. BB creams are specifically formulated to act as a 3-in-1 foundation. Working together, the three elements of a flawless complexion must consist of foundation, moisturizer, and primer. BB cream can be considered as an all-in-one regular foundation. The benefit of using a BB cream is you do not have to apply three different things.
BB creams came into the Korean cosmetics market when Korean women wanted some alternatives to traditional foundations, which were too thick and heavy for their developing beauty preferences. While a BB cream is lightweight compared to the general cream foundation, it still provides medium to full coverage just like a usual foundation. Its smooth texture also allows BB cream to work as a primer by making the skin tone even for a flawless makeup application. It often consists of moisturizing ingredients which can be of great use for those who want to reduce their time in their regular skincare and makeup routine.
Choosing between BB cream, CC cream, and DD cream
If you have heard about one beauty cream, you must have heard of others too like CC cream and DD cream. As discussed, BB creams are meant to offer clear skin with essential healthy nutrients, like a balm would do, from light to full coverage. Most of the BB creams have a medium-full buildable coverage, making it correct the imperfections. The "CC" stands for "complexion correcting" or "color correcting." CC cream is best for covering the redness and making the skin tone even with its light-diffusing particles. Last, DD stands for "daily defense." DD creams consist of protective ingredients but generally will not offer a similar level of coverage like a BB cream.
BB creams are a luxe beauty experience that offers luminous and moisturization coverage. They are lightweight but creamy, making them perfect for flake-free and clump-free wear. BB creams are created to help cover scars, lines, wrinkles, and offer a natural glow. And yes, they are the best product for those who want a flawless complexion.
How is BB cream different from the foundation?
Though now you know what is a BB cream, you might still be thinking, how it is different from a foundation? The major difference between a BB cream and foundation is: Usually, BB cream is lighter than foundation cream and it focuses on the skin-first approach. This means the main objective of BB cream is to focus on things like illuminating, hydrating, and protecting your skin instead of coverage (which is usually the objective behind using foundation).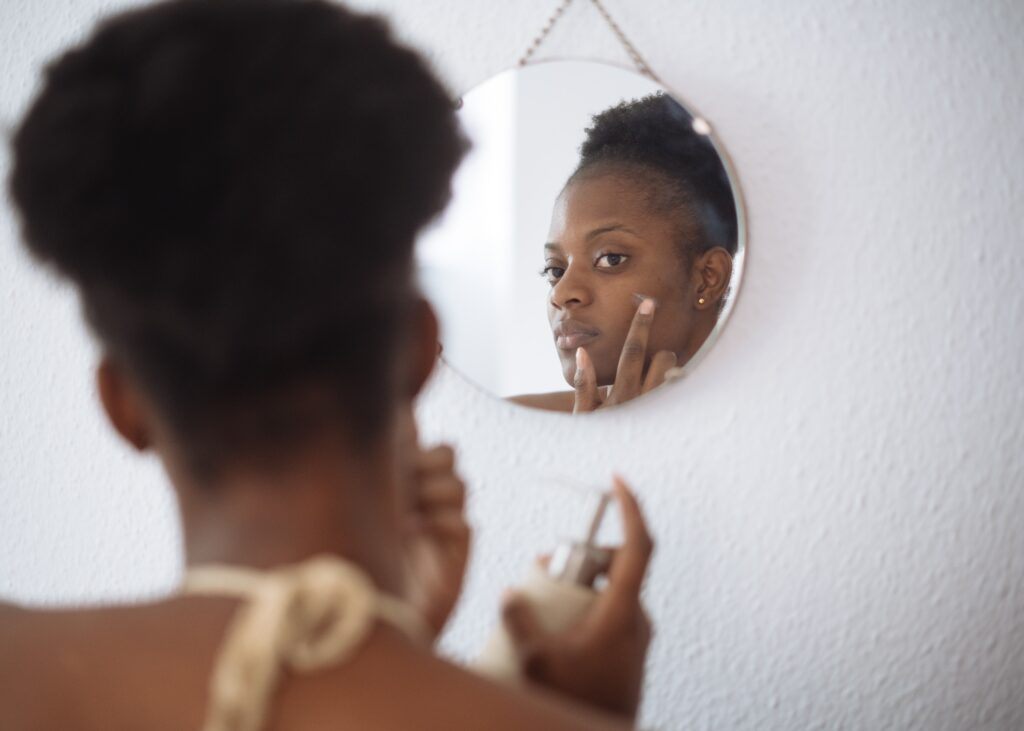 Ways to Apply BB Cream
Like the tinted moisturizer, you can use your fingers to apply BB cream- that is possibly the simplest way to do it. Ensure to rub the BB cream on your skin in a circular way to spread it evenly all over your face. Do you want an ultra-smooth finish? If the answer is yes, then try to apply BB cream using a makeup sponge. The plush material and the easy-to-grip-shape of a makeup sponge are helpful for attaining a uniform blending experience. Take a small amount of BB cream on the makeup sponge, and then blend it on your skin in a circular motion.
Why should you use a BB cream?
It is not recommended that one can use a BB cream to replace skincare, but its multiple uses can shorten your makeup routine. Skin experts recommend following a regular morning and night skincare regimen to keep your skin glowing and healthy.
Your skin absorbs everything it encounters. This includes pollution, sunlight, and even the makeup and skincare products that you apply on the skin. The biggest benefit of a natural BB cream is that you enjoy a smooth coverage without applying too many chemicals that are generally found in conventional cosmetic items. An important thing that you should always keep in mind is to follow a healthy makeup. Make sure the makeup products that you use do not contain any harmful chemicals that can cause skin irritation.
A BB cream is meant to moisturize your skin while offering a flawless and smooth coverage on top of your regular skincare routine. Along with providing medium to full coverage, BB creams consist of antiseptic rosemary and lavender to refresh and soothe your skin. Natural aloe vera, shea butter, and Vitamin E make it the best BB cream for dry skin.
Sensibly sourced mica gives BB cream shimmer for a bright complexion. Raspberry seed oil and Bilberry lock in moisture to assist promote smooth and youthful skin. Its lightweight texture makes it a perfect choice for those who love a no-makeup look. If you do not have enough time, blending a layer of BB cream all over your face to even out your skin texture and tone will save your time.
There are huge varieties of BB creams available in the market. Narrowing it all down and choosing the best among them can be a daunting task. So, here are some tips to buy the best BB cream.
Tips to Buy the Best BB Cream
Find out your skin type
Skin differs from one person to another, so it is understood that everyone does not share the exact same skin problems. For this reason, there are different variants of BB cream available that focus on different skin issues. Some BB creams may be multitaskers that provide multiple benefits to address common problems that are generally found together, but it is still better to determine your skin type before buying a BB cream.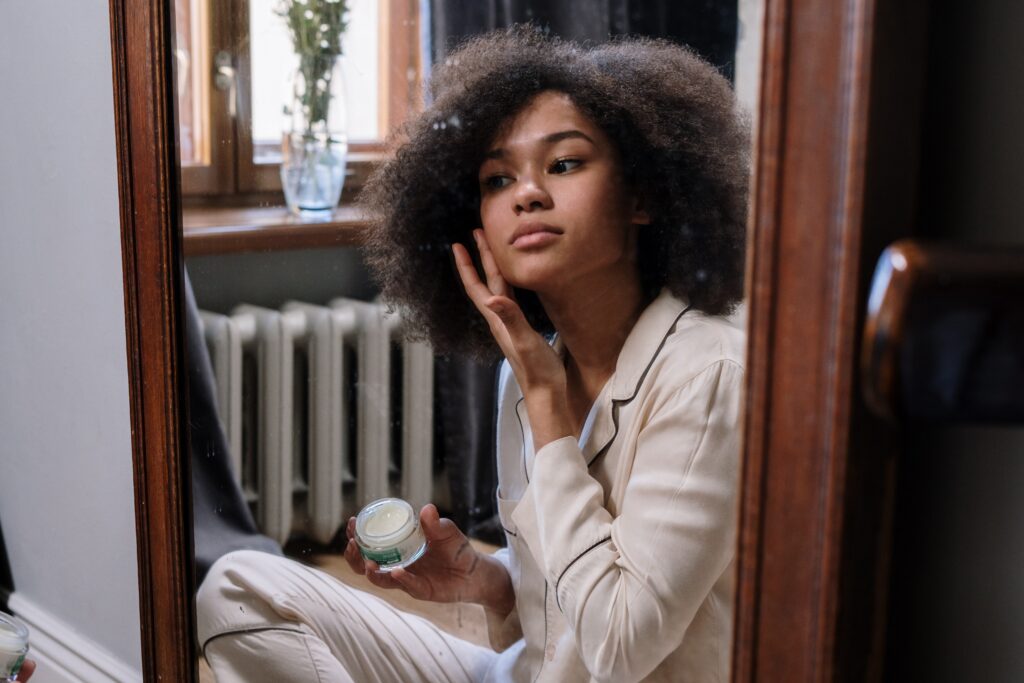 Some general rules of thumb you must follow are: The best BB cream for dry skin is the one which hydrates, nourishes, and moisturizes your skin. If you want the best bb cream for oily skin, then you must look for a product that provides exceptional oil control along with different mattifying properties. Those who have sensitive or acne-prone skin should familiarize themselves with which ingredients would result in breakouts and avoid products that have those ingredients.
Find your perfect shade
One of the important tips to buy the best BB cream is to buy the shade that matches your skin tone. For a natural look, you must buy a shade that matches your complexion, or your neck and face will have two different colors.
Buy BB cream with sun protection
One of the significant tips to buy the best BB cream is to purchase a BB cream that comes with sun protection. Most of the BB creams come with a small amount of sun protection, like SPF 15 to SPF 45. If you remain under the sin for a long time, then choose a BB cream that has a high amount of sun protection. This will protect your skin from the harmful rays of the sun that can cause premature aging, skin cancer, etc.