Generally, all of us go for new hairstyles at some important life moments, maybe before getting into a new job, after a breakup, after we see an inspirational photo of our favorite celebrity. And the best thing about it is, we are never tired of trying a new look. Whether you have a sudden desire to try a new look or you just need a trim, there are plenty of popular hairstyles for women that you can try. Are you ready to have the best haircut of your life?
We have got the perfect hairstyle for you. Forget about the current hair trends! Forget about chopping your bob. It is now time to go for your signature style.
If you are not sure what you are doing, long hair can look dull. It is all too simple to tie a top knot 24/7 when your curls turn lame. Are you looking for a wow-factor? We have got you covered.
Whether you have shoulder-length hair or short curly hair, these popular hairstyles for women can give you a new look, and the best thing is these hairstyles for women will never go out of fashion.
Popular Hairstyles for Women
Short Wavy Bob
The bob haircut is one of the most popular hairstyles for women of late. It is the ideal combination of edgy and pretty with just the correct amount of masculinity to make it look trendy.
If you are bored with your classic bob hairstyle, try to mix up a wavy style. Believe me, the combination of waves and bobs is awesome. This super-flattering style can completely change your look.
Smoothed out pixie
Also referred to as a pixie cut, it is a style in which your hair is short from the back and sides with few long bangs in the frontside. For a cool chick look, just sweep those uneven short hair with bangs to one side. This hairstyle is perfect for those who love to do experiments with their look.
The wider category of pixie hairstyles generally includes a spiky short cut, but a smoothed-out pixie look is a great choice for those trying to attain a cleaner look. You can even straighten and smoothen out the long hair and comb them at one side. It offers a sorted sleek look that goes well with formal as well as casual attire.
Inverted Bob
Just because you have long hair does not mean that you will miss out on all the fun of the inverted bob cut. This is a sexy style that goes well with both short and long hair. The short hair at the back of your head adds volume to the hair whereas the long section will offer many styling opportunities.
Short haircuts for girls with curly hair
If you feel that your long hair is weighing down, then why not chop them? Short haircuts for women are not only easy to manage, but it is perfect for summer. From pin-curled pixie haircuts to bouncy hairstyles, there are large numbers of styling opportunities for short curly hair.
Perfect Pixie
This is one of the popular hairstyles for women which is timeless, chic, and elegant. We love a lady who is not afraid to kick long locks to the curb for a simple perfect pixie. You will find actors like Mia Farrow and Audrey Hepburn with this haircut.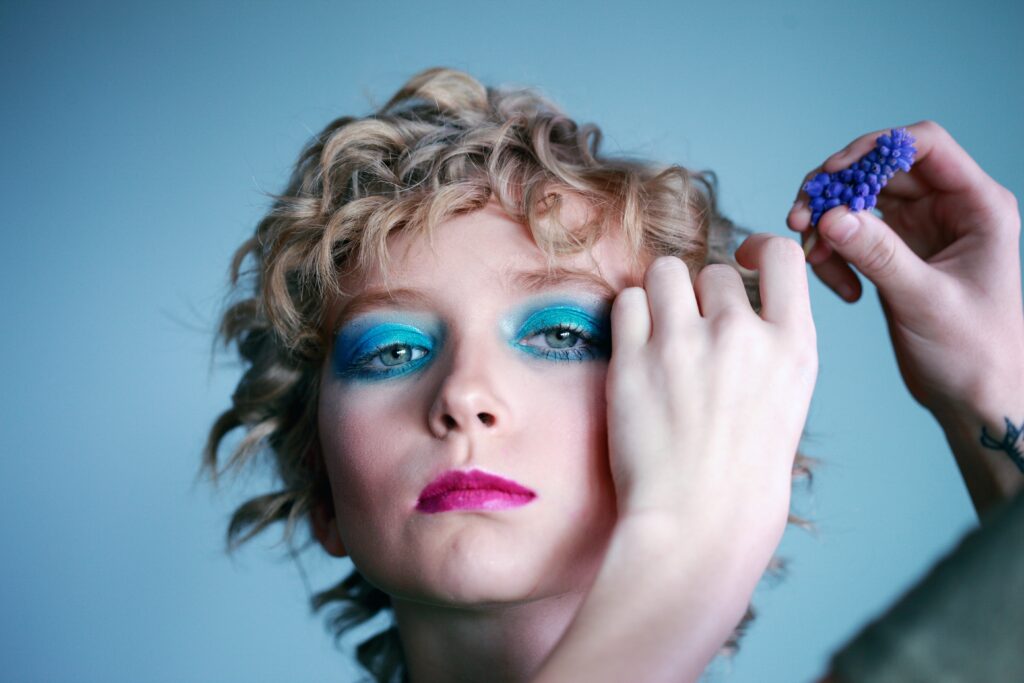 Classic Bob
You cannot beat a classic bob hairstyle anytime. If we had to choose one MVP in the world of haircut, it would always be the bob hairstyle. Keeping the style simple with minimum layers and sleek locks makes it the simplest cut to get that is always trending.
Layered crop
Jane Fonda takes the privilege of this classic crop hairstyle. A lot of layers add huge volume, mainly if you have some hairspray with you. This haircut is full of personality but requires low maintenance to make it long-lasting.
Shag
This hairstyle is versatile enough to keep coming back decade after decade. Various lengths, face shapes, and hair texture work perfectly with the shag style and the ultra-layered look, most of the time with a center part and bangs, frames the face and gives a cool look. Stevie Nicks is one of the famous personalities who rock this style.
Chandelier Layers
Do not know what to do with your hair? Add a bang, says hair stylists. Bangs are a popular style, especially when it is paired with long layers. Together they flow effortlessly alongside the contour of your face, with the bangs surprising you. Bangs like curtain bangs, side-swept bangs, and middle-part bangs are trending. For a unique look, you can pair middle-part bangs with chandelier layer cut. To get a similar look, go for long layers at the back and graduated, smooth layers to frame your face.
Curtain Bangs
Want the bangs without much effort? Curtain bangs require low maintenance. These bangs are the getaway to the bangs as they are versatile. They are long enough to grow or pin back if you want, but they can also be cut into a smaller look. If you are on the noncommittal side as far as your cuts are concerned, consider this to be your perfect match.
French Bob
This change from the classic bob gives European, tussled simplicity that makes you the point of interest in a room, setting it as a classic cut by any standard. Often complemented with short bangs, this hairstyle is generally about looking untidy and put-together at the same time. From rambling around to Louvre to attending a posh party, this haircut works very well.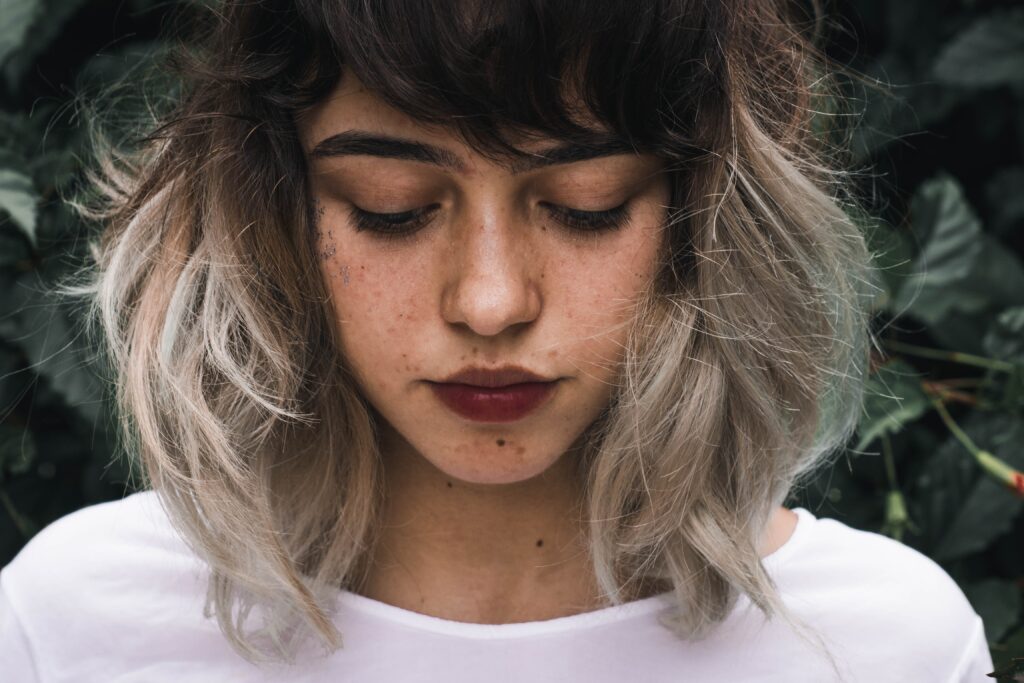 Side-Swept Bangs Haircuts
This is one of the popular hairstyles for women who love medium haircuts. The reality is short women's hairstyles that feature bangs have always been in demand as they offer lots of benefits. Whether it is a pixie, a classic haircut, or a short bob, bangs know how to embellish any haircut you select. They bring a textured and messy silhouette to your hair, therefore making you look smart and young. It does not matter what's your age or what type of hair you have, side-swept bangs will look good on any woman. The only way to find out whether it will suit you or not is to try the hairstyle! Never be afraid of any hairstyle changes.
Bowl Cut
This hairstyle for women has gone through various upgrades and now has become one of the hottest trends. No, you don't need a bowl for this haircut. Today, the bowl haircut can be done in different ways, featuring imaginative length graduations, layers, and tapers. That's just the beginning. As this haircut is simple, it lets multiple customization, so you can always make this cut work for your certain features. In addition, you can combine the bowl haircut with many other popular short haircuts like pixies and bobs to attain some framing at the front or to add some volume on the top. To get the most out of this hairstyle, spice it up with two different colors.
Blunt Lob
This popular cut is new in the fashion world, but it is bound to be an ever-lasting one. The blunt ends, face-framing shape, and sleek texture look chic and amazing. Believe us, every time you see this hairstyle, you will want to go to the salon ASAP to get this stylish hairstyle.
This was all about the popular hairstyles for women. Which one among these haircuts are you going to try?