A regular hair care routine to help you maintain healthy hair is just as significant as your regular skincare routine. A hair care routine is not simply using a few basic hair care products, but many other things. Let us find out how to maintain long and healthy hair and daily hair care tips that will help you achieve that.
Both lifestyle and diet play a significant role as far as the quality of your hair is concerned, make sure that you pay attention to them also to achieve the desired results. But the process of finding that routine can seem to be a daunting task, mainly when there are numerous choices for people with a similar type of hair.
Here is a breakdown of all the things that you should know to find the correct hair care ritual that is right for you. Your hair care routine depends on various factors.
From the feel of your hair to the styles you like, these elements will change the routine you ultimately choose.
Type of texture of your hair- Hair types tend to be thick, coarse, or fine and fall under four categories:
Each of them has its advantages and disadvantages. For instance, straight hair generally feels and looks greasy faster compared to curly hair because of the oil speedily making its way towards the hair shaft.
Whether your hair has been dyed, bleached, or chemically processed
If you apply chemicals, bleach, or a dye, you may have to think seriously about your hair care routine.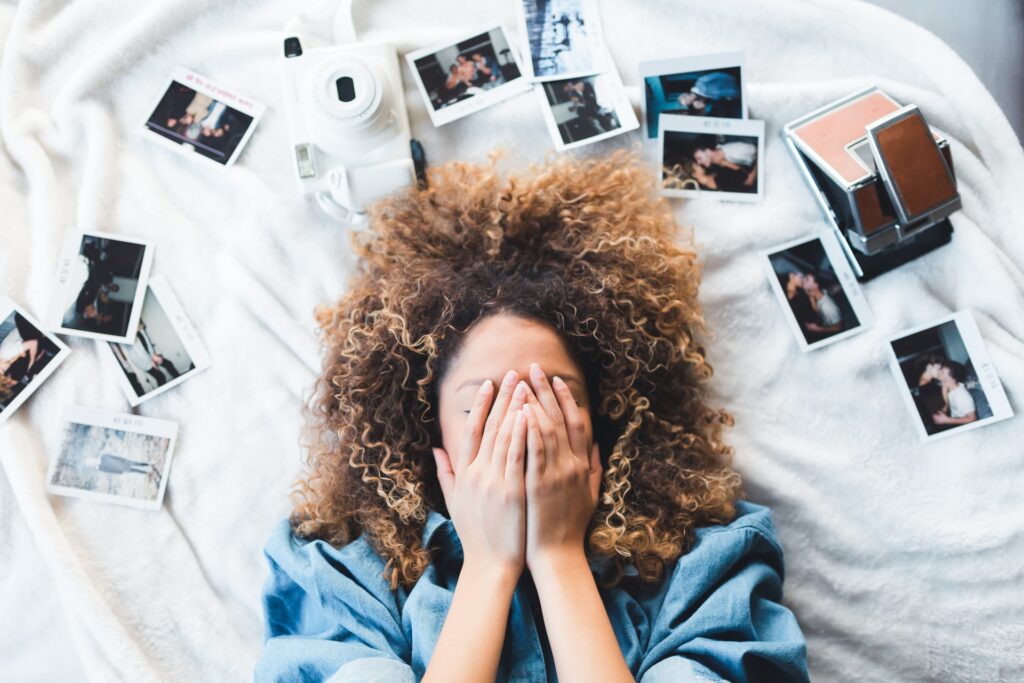 Individuals with dyed hair are suggested not to wash it daily to avoid dryness or color fading.
And bleached hair may need some additional nourishment in the form of hair masks and conditioner
How do you want to wear your hair regularly?–
Do you like straight or curly hair? Or do you like to leave it natural?
It is another important thing that needs to be considered, mainly if you are a fan of using different hair styling tools.
Whether you have specific problems that you want to address?
It is common to find at least one hair problem, whether it is frizz, dry or flaky scalp, or damaged strands. Identifying the problem is just half the task. The rest involves finding the right solution.
Easy Daily Hair Care Tips To Maintain Healthy Hair
Let us have a look at some of the best beauty tips for healthy hair.
Shampoo- Clean hair is one of the significant steps to maintain healthy hair. Irrespective of the type of your hair, you must ensure that you wash it rightly using a shampoo and keep it clean. Also, following a pre-shampooing routine is important for maintaining the moisture and shine of your hair. The frequency of washing does depend on the type of your hair. Never use hot water to wash your hair as it can take away the natural oils of your hair resulting in dull and dry hair.
If you have an oily scalp, you must wash your hair frequently so that dirt does not get accumulated on the scalp as excess oil will make your hair look greasy. You should not wash your hair every day. Your hair wash routine should be based on how oily your hair looks and feels.
People who have normal scalp and hair can wash their hair whenever required. You can wash your hair two times a week or based on your requirements. As the hair does not get dry or oily easily, you can apply soap-free cleansers to maintain the pH balance of your hair. This will make sure that hair washing will not take away moisture from the hair.
On the other hand, if you have a dry scalp, you must not wash your hair regularly as it will not make your scalp dry. You can get away with washing your hair once every week. It is better to use an SLS-free shampoo as Sodium Lauryl Sulphate can dry your hair. If you prefer a shampoo that lathers but is not harmful to your hair, then you must use a shampoo that contains Sodium Laureth Sulphate. Although this is causes lather but is gentle to your hair.
Conditioner- Applying conditioner is one of the significant hair care beauty tips.Washing your hair with a good shampoo is important but a conditioner is far more important to maintain the health of your hair. A conditioner can help in adding moisture to your hair and give a lot of shine. After cleaning your hair, you must apply the conditioner and then wash it off after a few minutes. Make sure you do not apply conditioner on the roots or scalp.
People with oily hair can skip the conditioner as the natural oils from the hair are enough to keep your hair shiny and moisturized. However, it is better to use a conditioner as it can form a layer on your hair strands that will protect your hair from damage caused by free radicals, sun rays, etc.
If you do not want to use any natural hair care products, then you can use simple things from the kitchen also to condition your hair. Honey, ripe bananas, avocados, oatmeal, curd, etc., are some of the best hair conditioners. All you need to do is apply them to your hair for one hour and then wash it using a gentle shampoo.
Oil Massage- One of the significant daily hair care tips is to apply oil to your hair. Oiling your hair or following a pre-shampooing routine is important for maintaining long and healthy hair. You can use almond oil, olive oil, coconut oil, etc. to massage your hair and scalp. This will promote blood circulation and add the much-required moisture to your hair. Massage your hair with oil and then leave it for at least one hour or overnight before washing it with shampoo. Your hair will look shiny and feel soft.
Leave-in conditioner- During the past decade, many companies have launched leave-in conditioners, dry oils, serums, etc. These products have now become a significant part of a hair care routine for many. One of the reasons why many females have started using the leave-in conditioners as a part of their hair care regimen is because they help in keeping the hair soft and manageable.
Dry hair gets tangled easily and can appear frizzy after a wash as the hair has been stripped off the oil produced by the scalp. In such situations, you can use a hair serum that consists of hydrating ingredients like aloe vera gel, honey, and various other flower extracts. A silicone-based formula will develop a coating on the hair that will detangle the hair and make it easy to manage it.
A leave-in conditioner adds moisture back to the hair and forms a protective coating on the hair to avoid damage from pollution and sun rays. There are a lot of leave-in conditioners that consist of fragrance which in turn makes your hair smell good. Always select an alcohol-free formula to make sure that the product does not dry your hair.
Avoid using products that produce excess heat- Haircare products that produce excessive heat can cause damage to your hair, which in turn may dry or break the hair. Whenever you use a product like this, make sure to apply a heat protectant to lessen the damage.
Maintaining a hair care routine based on the type of hair is important to keep it long, soft, and nourished. With these daily hair care tips, you can maintain a hair care regimen easily. These beauty tips for healthy hair will prevent breakage and hair fall. How often you wash your hair is determined by several factors like lifestyle, how oily your hair is, and how often you step out under the sun.
These are some of the easiest daily hair care tips that can help you to have long and healthy hair. If you know any other tips, please share them with us.