Just when you believe you have enough problems to handle, your skin starts behaving weird. You look in the mirror and find pigmented and dull skin or acne-filled face. You feel as if your skin is asking for help. But why? Is it because of pollution, dust, chemicals or radiation? Here, what you need to do.
Harsh but reality, your skin is directly affected by ignorance and poor lifestyle choices. Maybe you don't have a "perfect skin" genes, but you can still have beautiful and glowing skin if you eat right and use right beauty products. The best way to rejuvenate your skin is to consume more fruits and apply a fruit mask every alternate day. Spare 10 minutes of your time daily in doing this and note a visible difference in two weeks.
Do you want to know which fruits you should eat and which ones you should apply on your face? Well, you will get the information here. Let's start.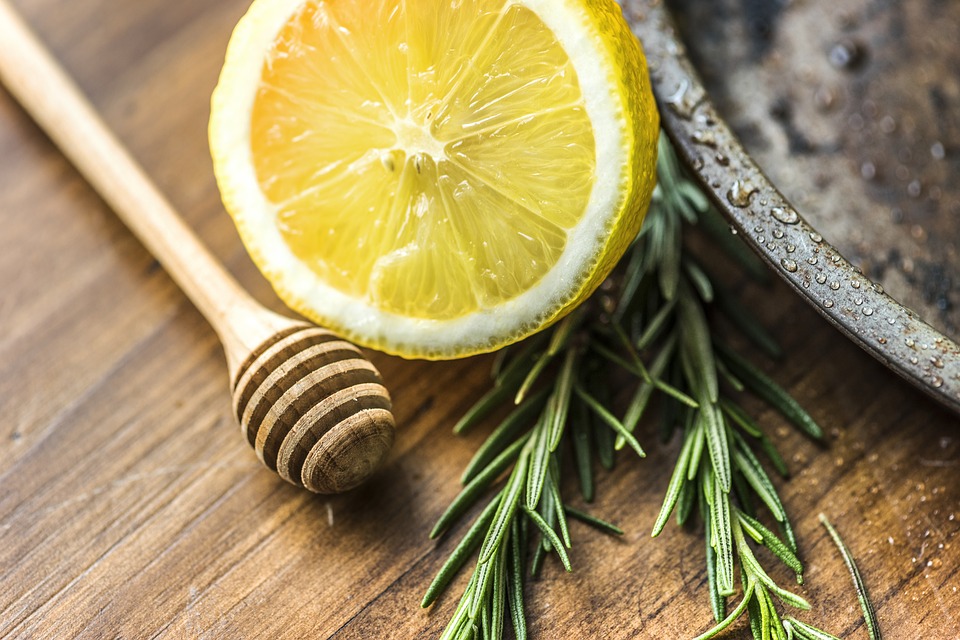 Lemons are regarded as natural bleaching agents. They are rich in Vitamin C, a vital antioxidant that helps in flushing out toxins from the skin. It also protects the skin from hyperpigmentation and photodamage. So, if you have dark spots, uneven pigmentation, keratinization or acne scars, use lemon to get rid of all these. How to use lemon for glowing skin? Take a glass of water, squeeze a ½ lemon and mix it with 1 teaspoon of organic honey. Drink this mixture first thing after you wake up in the morning. This flushes out toxins. You can add lemon juice to the salad too. If you have oily skin with acne scars or pigmentation, mix lemon juice and rose water. Dab this on the skin and wash it off after 10 minutes. For dry skin, apply coconut oil and lemon juice. Rub sugar and lemon on the keratinized areas for lightening the skin tone.
Papayas contain vitamins A, B, C, folate, pantothenic acid, and minerals like potassium, magnesium, and copper. They also comprise enzymes like chymopapain and papain that helps in preventing skin damages caused by free radicals and have antifungal, antiviral and antibacterial properties. Having papaya is good for treating constipation, which can be one of the reasons behind poor skin condition. It also helps in treating eczema, warts, cutaneous tubercles, and corns. Studies have also found that papaya can heal chronic skin ulcers and wounds. Therefore, if you have digestive problems, pigmentation, and scars, you must include papaya in your diet and in your beauty regimen too.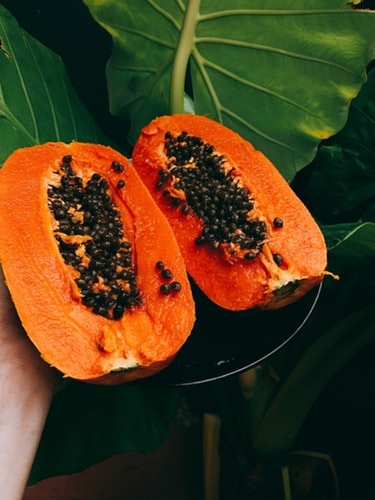 Have a bowl of papaya as a breakfast or evening snack. Or you can make papaya smoothie by mixing papaya, salt, and lemon juice. For your face, mash a small piece of papaya and apply in your skin. Wash after ten minutes. You can combine mashed papaya with lemon juice in which ¼ teaspoon of turmeric is added. Apply this on the scarred and pigmented areas. Rinse after some time. For dry skin, apply mashed papaya mixed with almond oil. Use a soft wet cloth to wipe it away after keeping it for 10 minutes.
The juicy and sweet orange has an intoxicating smell and a vibrant colour. This fruit is also very beneficial for your skin. Just like lemons, oranges are also a great source of Vitamin C. Oranges can help avoid oxidative damage, DNA damage, photodamage, lessen inflammation, and help in collagen synthesis. If possible, consume half orange or pressed orange juice every day. For skin, you can apply orange juice topically on the pigmentation. Wash after 10 minutes. For treating oily skin, combine orange juice, lemon juice, gram flour, turmeric, and honey. Apply on your skin as a face pack. After some time, wash it off with lukewarm water. For people who have dry skin, they must mix orange juice, lemon juice, milk, turmeric, and honey. Apply on your skin and rinse after 10 to 15 minutes.