While textured and bumpy hair looks stylish, not many of us realize how much hard work and time goes into maintaining it. Therefore, many people opt for hair rebonding. Not only does hair rebonding treatment help make the hair look shiny, smooth, and straight, but it also helps to save a lot of time that would otherwise be spent on fighting with the tangles every morning. But what is hair rebonding and how does it work. Keep reading to know everything about hair rebonding.
Everything you must know about Hair Rebonding Treatment
Hair Rebonding is a hair treatment that involves straightens your curly or wavy hair. It is one of the best and easiest hair treatments that can change the structure of your hair.
The rebonding treatment starts by applying a relaxant, which breaks down the protein bonds. Following it, straighten the hair and apply a neutralizer to rebuild the bonds with a different structure.
Benefits of Rebonding Treatment
One of the greatest benefits of hair rebonding is achieving the results for which you went through the entire process: straight hair. You must treat the roots continuously, as this activity will not affect the hair that has not yet developed from the scalp.
The ease of managing your hair is the next benefit. You do not have to fight with your tangles, your hair will no more be curly, and you will not have to apply too much of heat in your hair for straightening it.
Another benefit of the hair rebonding treatment is that it can be relaxing mainly if you like to spend a few hours at the salon.
Both the health and structure of your hair improves by a rebonding treatment, though this may not be the case always.
Hair rebonding is a complicated process that includes the use of harsh chemicals and heat for changing the structure of your hair. Based on the length of your hair, the treatment can take about 3 to 8 hours.
Materials Required for Hair Rebonding
A hair rebonding kit
A flat iron
A mild shampoo
A blow dryer
It will take 3 to 8 hours to complete the whole process, depending on the length of your hair.
Hair Rebonding Treatment Process
First, the hairstylist washes your hair using a mild shampoo without applying conditioner
Dry the hair naturally or blow-dry
The stylist divides the hair into different sections, based on the volume and texture. It helps in deciding the amount of relaxant required for the hair
Apply relaxant on the straight hair using plastic thin boards. They take care to apply the relaxant so that it covers every single hair.
Leave the relaxant on the hair for about 30 to 45 minutes, based on the texture of your hair.
In the next step, apply steam for about 10 to 40 minutes, based on its texture, volume, and condition
The stylist washes and applies conditioner. Allows it to dry.
Apply a hair rebonding cream or keratin lotion all over the hair and then, straighten using a ceramic flat iron at a temperature of 180 degree Celsius
Apply a neutralizer to protect the bonds and left for 30 minutes
Then, wash with cold water
Apply a serum and once again straighten the hair
How is Hair Rebonding Treatment Done
The rebonding procedure involves using heat and harsh chemicals. Soon after the method, your hair becomes very vulnerable to damage and needs care.
It is true that rebounded hair looks beautiful, but the treatment comes with a few side effects too. What are the side effects? Let us read.
After rebounding, your hair needs utmost care and maintenance as chances are there that the hair will become fragile after the treatment. For the initial months, you cannot tie your hair as it may cause damage. You can also experience hair loss because the treatment involves using harmful chemicals.
In the hair rebonding process, a flat iron at high temperature is used. The hot iron may burn or damage your hair. The hair rebonding price may be too much for you, mainly the maintenance part. Hot oil treatments are necessary and so is treating the new roots. Not maintaining the roots properly can lead to hair breakage. Like any other method, hair rebonding if not done properly can cause severe permanent damage to your hair. Everything you must know about hair rebonding also includes information about products specifically meant for your rebonded hair.
Products for your Rebounded Hair
Make sure you use the right products after rebonding your hair. Here is a list of some essential products that you must use after this treatment.
Shampoo
Choose a shampoo in which the labels say, "for chemically treated hair." These shampoos may be a little expensive, but they are great for your processed hair. These shampoos are good in bringing back the lost proteins.
Conditioner
Conditioning your hair becomes important after your hair undergoes this treatment. This is so because, following the treatment, your hair becomes dry. You can also opt for Co-washing your hair after this process.
Serums and leave-in conditioners
Serums and leave-in conditioners help in forming a protective layer around your hair shaft, avoiding loss of moisture. They also help in protecting your hair from various environmental factors.
Hair Masks
The breaching and rebuilding of the hair affect its overall health. Your hair requires essential protein and enough moisture to regain its previous health. Treating your mane with protein and conditioner will help treat the damage and give it a time to heal.
Comb with wide teeth
Since your hair is susceptible, using a wooden comb with wide teeth is important. This helps in preventing breakage, and you do not have to worry about the static flyaway. Never comb your hair when wet.
Essential Oils
Daily oil treatments are significant to bring back your hair to normal health. You can use oils, like almond, coconut, jojoba, castor, or olive oil, or you can mix all these and apply. Oiling helps in moisturizing and nourishing your hair while improving the scalp condition. If you are planning to go for a hair rebonding treatment or have undergone one recently, then here is everything that you must do after that.
One of the important things that you must do before getting this treatment is to have a discussion with your hairstylist. If you tell them your regular hair care routine, they will be able to suggest a few differences in a way that is simpler for you to relate to.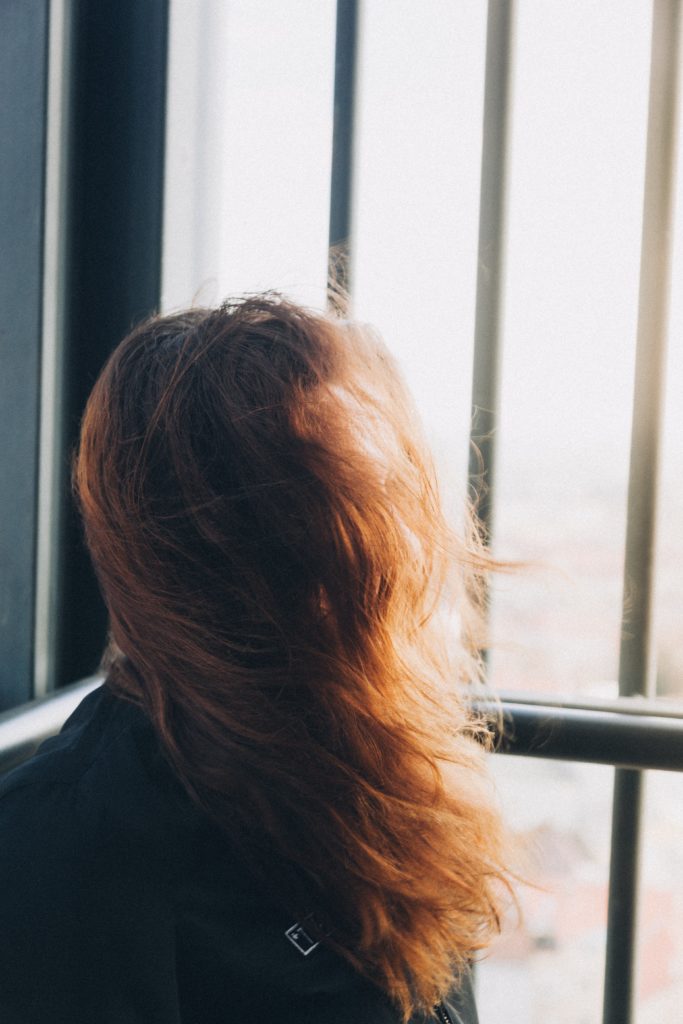 Hair Rebonding Aftercare
Soon after the procedure, go for a deep conditioning protein treatment. This will keep your hair smooth and shiny
Buy hair serums and apply oil to maintain the health of your hair
To maintain your look, you must go for the treatment every four to six months
Always wash your rebounded short hair or a long one with cold water as it helps in closing the cuticles
Post hair rebonding treatment, make sure you do not wash your hair for 72 hours
Do not do activities that will produce sweat
Use only those products suggested by your hairstylist
After the rebonding process, do not do anything that causes a bend in your hair. Do not tie a ponytail or use claws or clips
Do not use a blow dryer
Rebond with hair color does not go hand in hand. Avoid coloring your hair for at least two months after rebonding
Till the second week, do not use shampoo
Though hair rebonding is an effective method to straighten your hair, it has too many drawbacks also. Deciding to go for this treatment is a big decision. While it may be right for you, it might not be the same for your friends. So, do research before going for this hair treatment. Now as you are clear about everything you must know about Hair Rebonding, start experimenting!