DIY skincare is easy, but using expensive tools are worthy is a topic for debate. Beauty trends come and go. Some of them are easy to follow, some are easy, whereas some are risky. Among all the lists of what is trending and not, it is easy to get lost in the facts and lose sight of the macro trends that mark an important cultural shift. One of those major changes is that the public is becoming cautious of the significance of following a holistic approach to a skincare regimen. That means people are realizing that good, healthy skin is a sign of overall wellness. As beauty starts to take more cues from the world of medicine and science, new devices are harnessing the power of technology and guaranteeing results at home. Here are some of the best skincare devices for clear skin.
While some new devices will provide benefits, they may not be as safe as their medical-grade equivalents. This does not mean that they are not beneficial, though. While not as beneficial as professional treatments, these devices can be used instead of them for those who cannot afford the high price. They are also a great option for maintaining one's skincare routine.
Let us have a closer look at some of the best skin care devices for clear skin that you can use at your home.
Best Skincare Devices for Clear Skin
Dermaflash Luxe Dermaplaning Device
Dermaplanning is the procedure in which a sharp blade is used to remove the small, thing hairs from your face. You will get soft and smooth skin that will absorb your skincare products in a better way. This dermatologic process needs continuous maintenance, but with this device, you can enjoy this treatment at your convenience.
The device is about the size of a pen with a twisted shape. Before you start using it, wash your skin with a cleanser, and then gently rub this device over your face in a feathering movement. Next, massage your face with a moisturizing cream. You will find your stray hairs are gone instantly.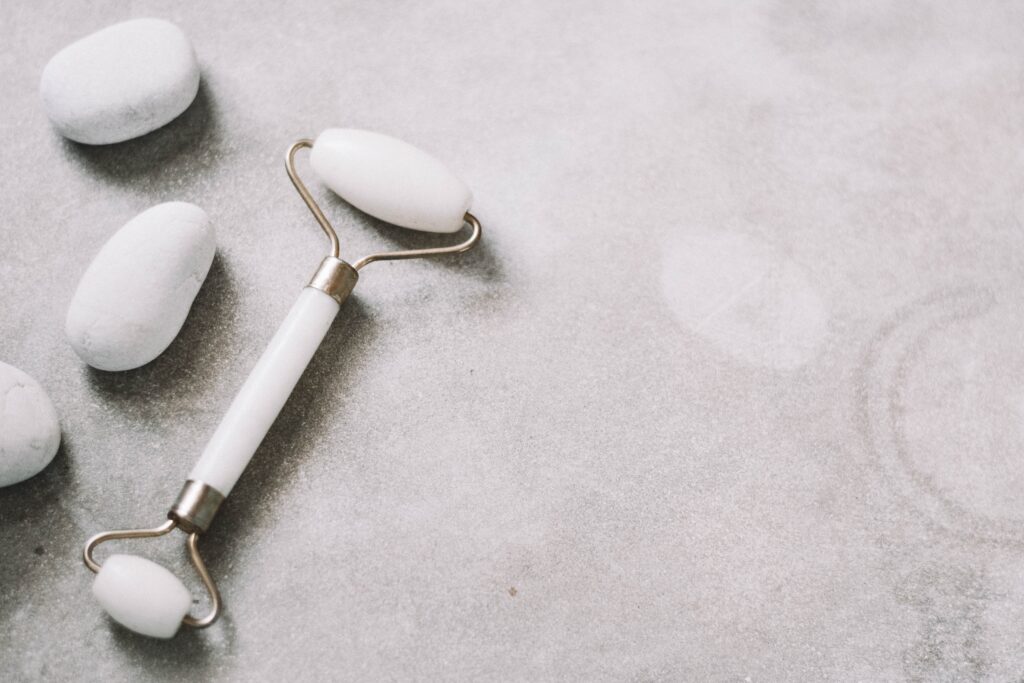 The benefits are not limited to hair removal. Using a blade to scrape the topmost layer of the skin is a form of skin exfoliation that can make your skin look much younger. Also, removing the topmost layer of your dead skin through physical exfoliation, and removing the fine hairs will allow for improved product penetration of all your face creams.
However, remember, shaving hair can come with disadvantages. One of the major disadvantages of dermaplaning is those gentle, small hairs which are removed using this process will grow back as thicker hair. Also, if you have eczema, rosacea, or acne, make sure you consult with your dermatologist before using this device.
Nurse Jamie Uplift Massaging Beauty Roller
This is one of the best skincare devices for clear skin. This device comes with 24 massaging stones that you will use to gently massage your face, arms, neck, chest, and legs. The manufacturers guarantee that it will energize, revive, uplift, and enhance your skin. This device is essentially a massaging device, though an extremely basic one.
The biggest benefit of using this device is it improves lymphatic drainage, making your skin look less puffy, mainly in the areas where fluid tends to collect, like around the eyes.
Unless you have sensitive skin, using this device as a skin massager is not dangerous for most people.
NuFace NuBody Skin-Toning Device
You can use the NuBody device to provide a gentle flow of targeted micronutrient to your abs, upper arms, buttocks, and thighs to lessen the appearance of uneven or dimpled skin. Doctors say that this device is safe for all types of skin, but it works best when used on younger skin. Some studies have shown that it may improve the anti-aging, which in turn may help improve tissue laxity and wrinkles.
Foreo UFO Smart Mask
Next in the list of best skincare devices for clear skin is the Foreo UFO Smart Mask. This mask is ideal for mature skin types with wrinkles and fine lines, blemished skin prone to dry skin and oiliness. Include the Smart Mask in your masking regimen. Made to work in tandem with the brand's activated sheet masks, this treatment uses smart technology to get the most out of your mask time. Designed with hyper-infusion technology, the device has both cool and hot settings for the best skin benefits. Skin experts believe that the heat portion helps the product penetrate the skin efficiently whereas the cold setting helps in refreshing the skin and reduce puffiness. Cooling down the skin can temporarily tighten the complexion and less pore size.
Why you will love it? It is the ultimate at-home facial. Not only is it cool-technology-wise, but it helps attain more bang for your money in terms of masking benefits.
Elvie Kegel Exercise Trainer
This skincare device is perfect for anyone looking to strengthen their pelvic floor muscles. Strong is beautiful and this device helps you to attain that inner beauty by offering the pelvic floor with strength training exercises to tighten up the muscles. It is super simple and easy to use and you can see noticeable improvements. With each workout, the pelvic floor muscles grow tougher, helping to promote better control of the bladder and get the body in perfect shape for pregnancy and postpartum healing.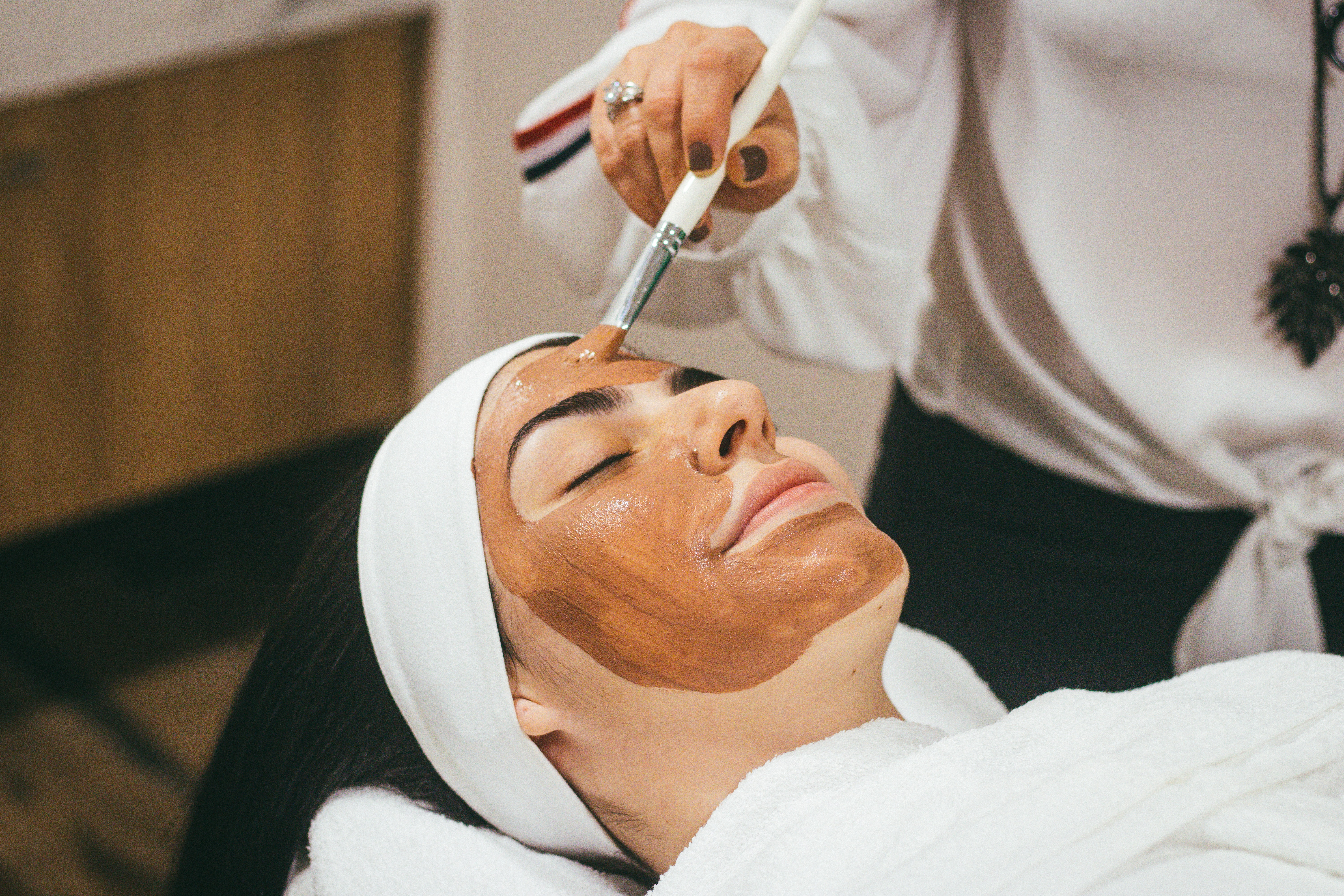 Why you will love it? It is a different take on inner beauty and strengthening our inside muscles, we can not only help our body physically but also feel confident on the outside. Focusing on the workout also helps to train our focus in a world where short attention spans flourish.
Beauty Bio Glo Pro Facial Micro Needling Tool
Micro-needling is a process that "creates small holes or channels in the dermis or top layer of the epidermis when done superficially at home. The body reacts to these wounds by developing new collagen to fill them, which with time can help to thicken and strengthen the dermis, giving it a youthful appearance. Production of collagen reduces with age.
The results of micro-needling include enhancements in skin laxity, wrinkles, and fine lines, and uneven texture. This device's patented technology emits red light while microneedles punch microscopic holes in the skin. In addition to providing the benefits of micro-needling, experts of GloPro say that it can improve the absorption of skin-care items.
There are minimum risks, but dermatologists warn that if you use the GloPro over makeup without cleaning your face, you may end up with an "inadvertent tattoo." Experts add that anyone with active acne, psoriasis, eczema, skin infection or any underlying skin disease should not use it.
Also, do not expect this home micro-needling device to offer the same results that you would get from your dermatologist. Micro-needling is a tried-and-true, minimally invasive process designed to enhance skin quality. Skin experts say that "at-home versions penetrate much more superficially but benefit the skin as they introduce a cascade of tissue remodeling. They need to be used on a biweekly or weekly basis.
Conclusion
These treatments and tools should be used as conjunctive treatments, rather than standalone treatments. These would act as maintenance. If you find an issue with your skin, it is better to consult a dermatologist as they will help you to move on the right path.