Do you love summer but hate the tan lines? If so then, this article is right for you. Here, we have put together a few remedies to remove tan. Summers can be so much fun-filled. Basking under the sun on beaches, fishing or simply enjoying with friends in the sunny and warm weather. But unfortunately, the undesirable result is visible within a few days, i.e. a tanned skin.
Dark tan lines, which may be accompanied by a burning or itching sensation, or even sunburns can damage your skin.
Causes of Suntan
Sunlight consists of ultra-violet rays at 3 wavelengths. These are:
Ultraviolet A
Ultraviolet B
Ultraviolet C
When the ultraviolet A rays penetrate the layers of the skin, they indicate the melanocytes to generate excess melanin, i.e. skin-darkening pigment, which further darkens because of oxidation and causes suntan.
Sun Tanning Removal Treatments
Suntan harms our immune system and can cause skin damage and aging. So, you must realize the kind of your skin and fight it with the right suntan removal treatment. Here are some of the popular remedies to remove tan. These remedies to remove tan will exfoliate dead skin cells and wash out excess melanin.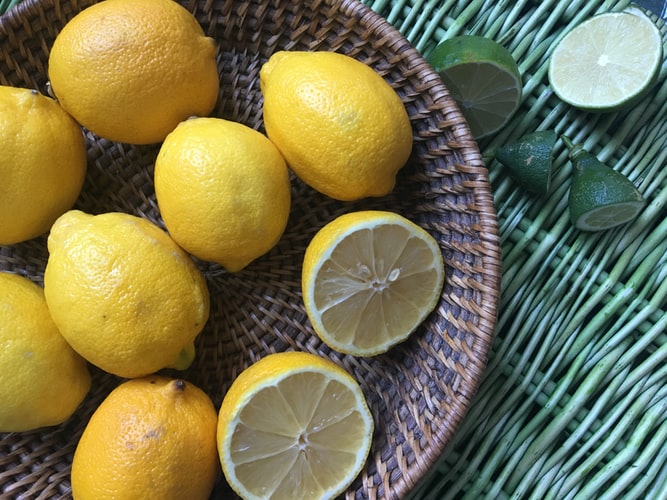 Laser toning- A dermatologist uses a laser device to break down the melanin pigment and reduce the tan. Light Amplification by Stimulated Emission of Radiation (Laser) is the source of high-intensity monochromatic coherent light.
When done on the skin, this light energy gets converted into heat energy to focus on a specific chromophore without harming the surrounding tissues. They infiltrate the deep layers of the skin to avoid excess melanin.
Chemical peels- This is one of the common remedies to remove tan. This method is used to remove the superficial dead skin layer that has accumulated too much melanin.
Chemical peels use glycolic acid, salicylic acid, trichloroacetic acid, carbolic acid, and lactic acid. Depending on the intensity, chemical peels are classified as-
Medium peel
Superficial peel
Deep peel
Microdermabrasion- This is one of the popular home remedies to remove tan that helps in exfoliating dead skin cells that consist of excess accumulated melanin pigment.
It promotes new cells to regenerate faster than they would usually. The result which you will achieve is firm, toned, and youthful skin. There are two ways:
Crystal Microdermabrasion: Small particles are sprayed on your face using a wand.
Diamond-tip Microdermabrasion: The skin is exfoliated with direct contact using an applicator.
Sun Tan removal cream- Most of the remedies to remove tan including tan removal creams available in the market can lighten the upper layer of the skin. A good suntan removal cream or serum enters the deepest layers of the skin to hinder the enzymatic activities that cause the production of melanin.
Home Remedies to Remove Tan
Lemon juice- It is one of the popular home remedies to remove tan. Cut the lemon into halves and rub it on the tanned area. Leave it for a few minutes before you take a shower.
Repeat this once or twice regularly. Often, we use lemon juice to remove the scars on the face. But we can also use it to reduce the tan without leaving the skin dry.
This is due to the acids present in the lemon juice that acts as a skin lightening agent. Repeating this process regularly will help you get rid of tan quickly within a period of 2 to 4 months.
Lemon juice, rose water, and cucumber- Mix 1 tablespoon of lemon juice, extracts of cucumber, and rose water. If you feel that using lemon juice can produce harsh effects on the skin, try to use this homemade face pack.
The lemon juice works best to remove the tan whereas the cucumber extract and rose water soothe burns and blemishes.
Bengal gram flour and turmeric- It is one of the common remedies to remove tan. For this, you need to mix Bengal gram flour, turmeric, rose water, and milk. Mix all the ingredients and then apply this face pack to the cleaned areas and leave it for 20 minutes. Once this pack is dry, moisten your skin with water.
Then, peel off the pack by scrubbing in clockwise and then anticlockwise direction. You can even increase the potency of this face pack by adding a tablespoon of orange peel powder. For the best results, you can apply this pack every alternate day.
If you are looking for instant remedies to remove tan, then this pack is best for you. The coarseness of the Bengal gram flour removes the impurities and dead skin cells. If you are allergic to milk, use rose water for making the paste.
Red lentil, tomato, and aloe vera- This combination is one of the easiest remedies to remove tan. Combine 1 tablespoon of red lentil powder, tomato juice, aloe vera extract. Make a rough paste by mixing red lentil powder with aloe vera and tomato juice.
Apply it all over your face and let it remain for half an hour. Wash with cold water. You should apply this pack every alternate day for at least a week or two initially and then increase it to twice a week.
Red lentil, popularly known as masoor dal, is a wonderful tan removal ingredient. When this dal is mixed with tomato extract and aloe vera, a great tan removal pack is invented.
Just like lemons, tomato contains skin-lightening agents while aloe vera soothes and nourishes sensitive skin.
Honey and Papaya- Combining papaya and honey is one of the best remedies to remove tan. Papaya consists of papain enzymes, which lightens the skin whereas honey helps to keep the skin smooth.
Mash a handful of papaya with honey and then apply it all over your face. Leave it for 20 minutes and then wash it off.
Tomato and yogurt- Tomato is rich in antioxidants that help in brightening the skin. On the other hand, yogurt contains lactic acid which helps in skin softening. This is one of the simplest remedies to remove tan.
To use this combination of yogurt and tomato, take a raw tomato, and then remove the skin. Blend it with 1 to tsp of fresh yogurt. Use this paste on the area that has tan and wash off after 20 minutes.
Aloe vera- Popularly known as the beauty elixir, this pulpy plant is the most versatile ingredient. Scoop out the pulp from a fresh aloe vera plant and store it in the freezer for a week.
Or if you are lazy to do all this, mix your stash with water and add a few drops of essential oil for this mixture to last longer.
The homemade tan removal pack will reduce tanning instantly, calm skin irritation, reduce redness, and replenish the natural moisture of the skin.
Raw papaya- The cosmetic industry has placed this fruit on a pedestal for ages. To reap the benefits of this all-in-one wonder, scoop out the pulp of raw papaya, mash, and apply it on your face, legs, and hands or just blend this pack at your home.
Papaya consists of the enzyme papain that mildly exfoliates the outermost cell layer, enhances skin texture making it even, avoid pigmentation, treats sunspots, and de-clogs the open pores in the skin.
Oatmeal scrub- Most of us care just for our facial skin, but ignore the neck area, which gets exposed to sunlight and pollution. The tan on your neck can layer up leading to a stubborn dark skin that feels next to impossible to repair.
Therefore, it is equally important to take care of your neck as much as you care for your face. If you are thinking about how to remove tan from your neck, here is a quick and effective scrub for you.
One of the important tan removing tips is to use an oatmeal scrub. Take 2 tablespoons of oats, combine it with cold or warm milk to form a paste.
Now, gently apply this scrub all over your neck and face. If you want to know how to remove tan from the face immediately, then you must use this scrub. This scrub not only removes dead skin and tan but also helps in stimulating blood circulation.
Sandalwood and Tomato- Sandalwood, also known as Chandan is a great ayurvedic ingredient used for removing tan. Along with eliminating suntan, sandalwood also acts as a cure for dark spots, acne, and several other skin issues.
Tomato is regarded as one of the best remedies to treat tan as it is loaded with antioxidants that are rich in vitamins and minerals.
Therefore, the combination of these two can be great for your skin, helping you get rid of suntan and soothe a sunburn by lessening the redness caused by the sun.
You must mash a few tomatoes until it becomes pulp. Add a few tablespoons of sandalwood powder and combine well.
If you have dry skin, you can even add a few drops of sandalwood oil instead of the powder as it helps in moisturizing your skin.
Apply this paste on your face and tanned area and leave it for nearly 30 minutes. Later, wash it with lukewarm water and pat dry. This is how sandalwood and tomato are used for removing tan.
Potato juice- The juice of a potato soaks into the skin and helps in brightening the skin and therefore has proven as one of the best tan removal tips. It lessens the dark spots on your skin and avoids aging by stopping the formation of wrinkles, pigmentation, fine lines, etc.
Here is how to remove tan using potato juice. Take a few tablespoons of potato juice and apply it on your face and tanned skin and leave it for nearly 20 minutes till it dries completely.
Later, wash your face with cold water and dry it. Continue this process twice a week to see the best results.
Yogurt and orange juice- If you have a party or a function to attend and are wondering about how to remove sun tan from the face in 2 days, then applying yogurt and orange juice will prove to be helpful.
Orange juice is rich in citric acid and Vitamin C that helps to revitalize the skin and remove tan instantly. Yogurt soothes the skin and moisturizes it, making it nourished and soft.
Mix one tablespoon of yogurt with one tablespoon of orange juice. Apply this combination on your tanned area for half an hour. Later, wash it with cold water. So, use orange juice and yogurt to treat suntan.
These are some of the remedies to remove tan at home. Try them.