Are you hearing about lip tint for the first time? No worries, there are many who do not know about it and usually confuse it with lipsticks. Here, in this article, we are going to discuss everything about lip tint you must know before using it. So, let's start.
What is a Lip Tint?
A lip tint is made of a gel or water base which evaporates so that the pigments absorb and color the lips. The main objective of using lip tints is to get a soft natural finish. You will achieve a matte or satin finish. To achieve a glossy look, one can apply a lip gloss. Lip tints are mainly popular in the East because of its light-weight and natural finish texture. Lip tints leave a stain on your lips, offering an imperfect reflection of color. All of us know the color our lips get after eating a cherry-flavored popsicle. Right? It is the same look and color you will get with a lip tint. With a lip color that lasts long, you don't have to compromise with your looks.
What is lip tint used for?
A lip tint lasts for a long period of time
As discussed earlier, our lips absorb lip tints deeply. Thus, it provides an improved staying power. Once applied, the tint dies out quickly and stays for at least 8 to 12 hours, based on the product you use. No need to retouch. In addition, there are also lip tints that are much more lasting. In fact, you will need a makeup remover to remove the tint on your lips.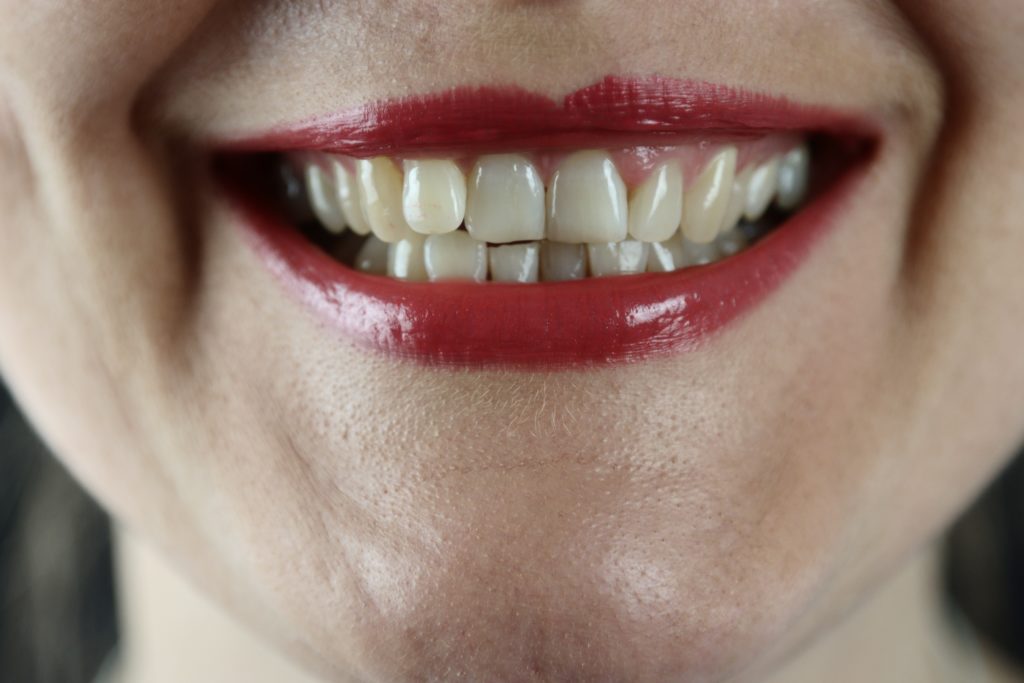 With lip tints, enjoy a natural look
Another best thing about lip tints is that when applied, it does not give a "painted" finish like most of the lipsticks do. Yes, it gives a natural look that makes a good reason why you should throw your lipsticks if you want a natural look. If you want to make your lip tint look more natural, then choose a color that matches your natural lip color. Some of the best colors you can choose for a natural look are peach and pink.
Lip Tints don't stick to your teeth
Ever experienced an embarrassing moment of smiling out and then suddenly somebody telling you that you have lipstick on your teeth? Surely, this is something which nobody wants to happen. But, how many of you know that now you can bid goodbye to those sticky lipsticks by using lip tints instead of lipsticks? Lip tints only stay on your lips for long, so there is no chance of it to stick on your teeth.
It tastes better
Everyone would agree to the point that lipsticks taste disgusting due to the ingredients like wax and oil used in it. Meanwhile, lip tints just contain alcohol and water. They do not have a bitter or waxy taste and in fact, they do not have any taste as such. You will not feel like you are wearing anything on your lips. If you are among those who have the habit of biting or licking your lips, then this is the best product for you.
Difference between Lip Tints & Lipsticks
Ingredients like wax, oil and butter are used for making lipsticks whereas lip tints are water-based and contain pigment.
Some of the popular type of lipsticks are liquid and traditional lipsticks. On the contrary, there are two types of lip shades, i.e traditional and peel lip tints
How to apply lip tint?
Most of the lip tints available in the market are not as moisturizing as those traditional lipsticks. Here's how to apply:
Before applying, make sure your lips are free of dead skin. Use a towel or any cloth to scrub off the dead skin from your lips.
First, apply a moisturizing balm. The motto is to allow the balm to sit on your lips for a few minutes before you apply your lip tint.
Slowly, tap the lip tint's applicator on the lips. It is better to start from the center of the lips and then move outwards. If you find your tint to be very opaque, blot your lips using a tissue.
Different types of lip tints
A Korean lip tint encompasses a wide range of formats. Huge varieties of shades available in the market make people confused. To make it simple for you, we have categorized some of the lip tints among which you can choose your favorite.
Water lip tint- It is the best lip tone for those who prefer less color. However, you can add a layer over this for a deep and vivid color. They do not produce a glossy finish, so they appear natural. Peripera's lip shade is not at all moisturizing, so you must apply a lip balm.
Gel lip tint- The jelly-like texture is easy to apply and comfortable too. Gel lip tints are more pigmented than the water lip tints. However, they are less pigmented than the creamy lip tints. A gel lip tint offers a shiny and glossy finish than the water lip tints, but the shining effect may fade quickly. If you want to buy a gel lip shade, choose Etude House lip tint. Etude House is into manufacturing great lip products.
Creamy lip tint- A creamy lip tint is meant for those who want a good color that lasts for a long time period. Creamy lip tints can also be less moisturizing. One of the best creamy lip shade that lasts for many hours is Etude House's Rosy Lip Tint. It includes a spongy hand applicator that makes it easy to blend without using your fingers. For a matte look, prefer this.
Oil Lip Tint- Oil lip tints are the newest. They are the moisturizing ones among all making it perfect for those who have dry lips. It offers a glossy finish that fades with time while the lip stain remains intact. Before applying, shake the bottle so that the color and oil get mixed.
How to get rid of lip tint
To remove your lip tint, just follow these simple steps:
Apply Vaseline
Allow it to sit for 5 minutes
Rub gently using a cloth or tissue
Apply moisturizer on your lips to soften them
Done. It is that easy!