Most of us take care of our face, but the feet is a body part which is neglected by everyone. In fact, the reality is that legs bear the whole weight of the body, but we show the least interest in taking care of our foot. It is very important to include a foot care routine similarly like a face care routine regularly. If you want to have smooth and beautiful foot then, here are a few ways which can give you a beautiful foot in a natural manner.
You need to soak your foot in a huge basin of warm water in which you have added 2 tbsp of mineral salt. Keep it soaked for about 10 minutes. In the bowl, you can place pebbles of different sizes and roll your feet over it in a back and forth way using slight pressure. This produces a massaging effect. Use a pumice stone for scrubbing and removing the dead skin. Wash your feet properly, using a towel pat it dry. Once dried, massage using a moisturizing cream. This treatment also helps in getting rid of foot pain.
If needed, you can also add lemon juice or neem leaves in the water and soak your feet.
You can also add rose petals or 2 to 3 drops of lavender essential oil in the water. This way, you can enjoy a spa effect at your home.
The cold and hot treatment enhances the circulation of blood. You need to first soak your feet in hot water, and after that in cold water. Repeat the process for 5 to 10 minutes and make sure you finish the process with cold water.
Not only these, but you can also beautify your foot with some exercises too.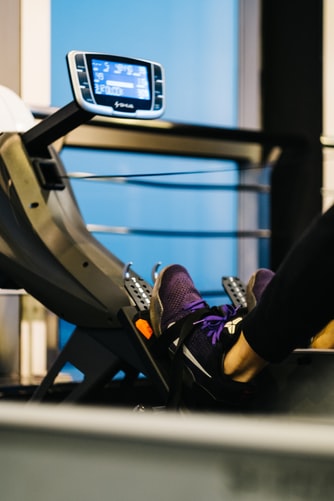 You must be thinking why exercise, and how can exercise help in enhancing the look of your foot? Exercise results in improving the circulation of blood to your feet. To do the exercise, you need to hold your ankles with your hand and rotate it with another hand in both clockwise and anticlockwise manner. Continue doing this for both the legs. Also, make sure you rotate each of your toes using your hands. Next exercise you need to do is bend the toes backwards and forward. Point your toes towards down as far as you can, and then flex them to the maximum height. Continue doing this for both the legs.
Put some marbles or pebbles on the floor and try to choose with your toes. Walking is regarded as one of the best exercises for your legs. It is suggested by doctors that one should walk briskly for at least 5 days a week.
For beautiful and smooth foot, you must take care of them daily. Spare a few minutes to massage your legs using olive oil or coconut oil regularly before bath. After a shower, you must make sure that you dry your feet properly, especially in between the toes to avoid fungal infection.
If you follow these above-mentioned foot care tips, you will have a beautiful and smooth foot in no time.