Thick eyebrows are not just for those who are born with a naturally perfect pair. Thick, naturally shaped eyebrows are back for some time now, from the runways to the silver screen. Time for those perfectly shaped pencil-thin eyebrows is extinct. Nowadays, the more natural look you have the better compliments you will get.
Powders and pencils work wonders to bridge the gaps, mainly if your eyebrows have been over-tweezed and there is not enough time for regrowth.
Even popular makeup artists believe that the more natural a woman's eyebrows, the younger and more beautiful she looks. Here, we are providing you with some tips on how to get thick and beautiful eyebrows naturally which can, in turn, make a drastic difference to your looks if you are the one who still uses the pencil sharpened plastic brows.
How to Get Natural Eyebrows?
Threading/ Pluck: Even if you go for threading, do not thread too thinly or too perfect. If you are not the one who likes using tweezers for threading your eyebrows then let me tell you, it is the easiest and painless natural way of pulling out your brows in the direction of hair growth and with constant practice you can definitely attain a mastery of skin and won't have to visit the beauty parlours every time you want to shape your eyebrows. Still, if you want to do with threading, make sure you don't thread too much pencil sharpened. Always try to retain the normal thickness of your eyebrows as per your brow's height and shape.
Trimming: The next important point would be to get it trimmed with small scissors which you must have seen in most of the parlour after the threading is done. But, make sure it is not over trimmed or over-plucked. Keep them as natural and as full as possible. If you do not find any kind of stray hairs coming out then, pluck them using a pair of tweezers. Be careful while doing so as this may result in a sharp scratch on the skin.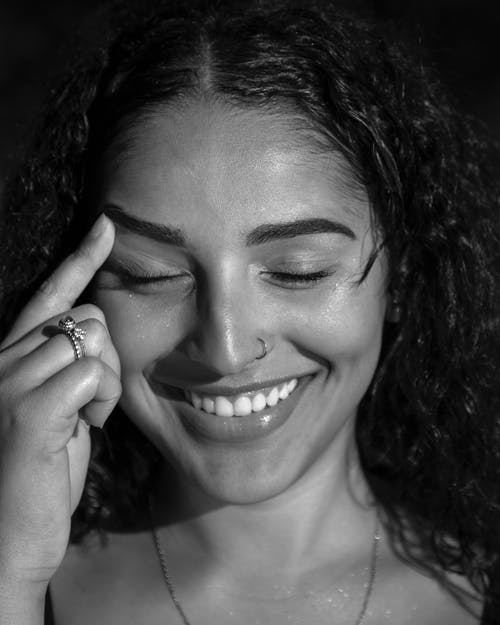 Accidental threading: If you over-pluck your eyebrows or accidentally over thread the eyebrows, you may never have the hairs regrow in those parts or may end up growth at a slow rate, so you must immediately go for some kind of hair growth serums available in the market. You can also apply olive oil or almond oil on your eyebrows.
The shape of the eyebrows: Besides the thickness of your eyebrow, even their shape is important. If you have already stayed on day after day with the over plucked and plastic eyebrows then, it is the right time to allow them to grow back to their natural shape and then afterwards follow the shape of your eyebrows to get an idea of how thick to make the eyebrows. You can even ask help from a professional. Tweaking the eyebrows can destroy the natural shape of your eyebrows.
By following these tips, you can get thick and black eyebrows in no time.