Anyone with curly hair must have heard it: "Your hair is so beautiful; I wish I too had such a beautiful curly hairstyle. It is a compliment, but girls who have curly hair know the difficulties to maintain the look. Curls can be unruly, unpredictable, and hard to maintain, and there are a few days when your curls possibly feel less than enviable. If you have long or short curly hair and finding it difficult to maintain it then here are a few tips to maintain curly hair.
The difference between fighting with your curly hair and loving your curls depends on your curly hair care routine. Finding the right hair care products and hairstyles makes handling curly hair so much simpler, and treating your curly hair makes your hair look so much healthier. Here, we are discussing a few simple tips to maintain curly hair. Here, you will come to know the best treatment for curly hair and some popular hairstyles for curly hair.
Best Tips to Maintain Curly Hair
Curly hair is different from other hair. It needs more care, hydration, less washing, and of course, more patience than straight hair. But curly hair does not have to feel like a curse. These products, pointers, and tips will help you to find the best curly hair of your life with minimum effort- some will even give you better hair while you get a beautiful sleep.
Comb your hair from the bottom
One of the most important tips to maintain curly hair is to detangle your hair from the bottom. This allows you to detangle each knot gently. To protect your curly hair from damage and to detangle it easily, experts advise to always rely on a wide-tooth comb. Do not use a brush to comb curly hair. Curls are the most fragile type on the block and each curl is a potential breaking point. Utilizing a wide-tooth comb is one of the gentlest ways to get rid of the tangles and moreover, it does not disrupt the curl pattern. This means you should save hairbrushes for straight hairstyles.
Go for regular trimming to avoid split ends
Damaged hair is not a good look. If you want healthy hair that looks fresh and bouncy, go to a hairstylist every six to eight weeks for a quick trim. Make use of product "cocktailing" to hydrate your curls. "Product cocktailing is mixing two or more than two products together to meet specific styling needs. Some of the popular cocktails are coconut oil with styling gel and smoothing serum plus mousse. Together, these products make your hair tangle-free without making it crunchy and dry.
If you do not have the patience for cocktailing your beautiful curly hair, then you must use a serum. A serum helps to not only smoothening your hair curls but gives them definition and separation. Use three or four pumps each time. Take the product in your hands and rub it through the curls. Alternatively, you can apply a styling cream to your hair using wet hands. It is one of the easiest curly hair tips and tricks that can be followed at home. The combination of the product and water makes sure that the curls stay tangle-free while refreshing the curls. Styling cream is great for curly hair as it helps the curls hold their original form without any crunch.
Include a conditioning treatment into your hair care routine
When your hair goes through a dull or dry phase, what you do not want to do is weight it down with a lot of products. Just by using your finger, apply a styling cream or oil to the ends. This will give extra moisture and add bounce to the hair. If you find that are your curls are looking dry and frizzy towards the end, then you must probably include a leave-in conditioner in your product cocktail. If your hair is thin or you want lightweight hydration, then apply a conditioning spray all over your hair, mainly on the ends. For more hydration, apply a cream-based conditioner on wet hair.
Try "Pineapple trick" to keep the curls outlined overnight
Pineapple trick is a method in which the hair is loosely collected at the highest point of your head, generally before going to sleep. This protects the curl pattern and maintains the natural volume while avoiding extreme bedhead. Just take the pony out and give your hair a shake when you are all set to wear it down. If you want to know how to take care of curly hair between washes, then using a scrunchie to avoid ponytail creasing and hair breakage. If you are not sleeping on a silk pillowcase, then it is time to do so. The super-smooth pillowcases are proven to lessen bedhead by lessening friction on the hair during the night, which makes hair look hydrated and sleek the day after.
Use a diffuser to even out the curl pattern and more body to your hair
If you are not using the attachments that come along with your hairdryer, then you are missing out on a major thing. By scattering your hair dryer's stream of hot air into a huge space, a hair diffuser can lessen a lot of frizz that comes when curly hair is air-dried naturally. In addition, it can also help even out your curl pattern and enhance the volume of heavy curls, giving more volume to your hair.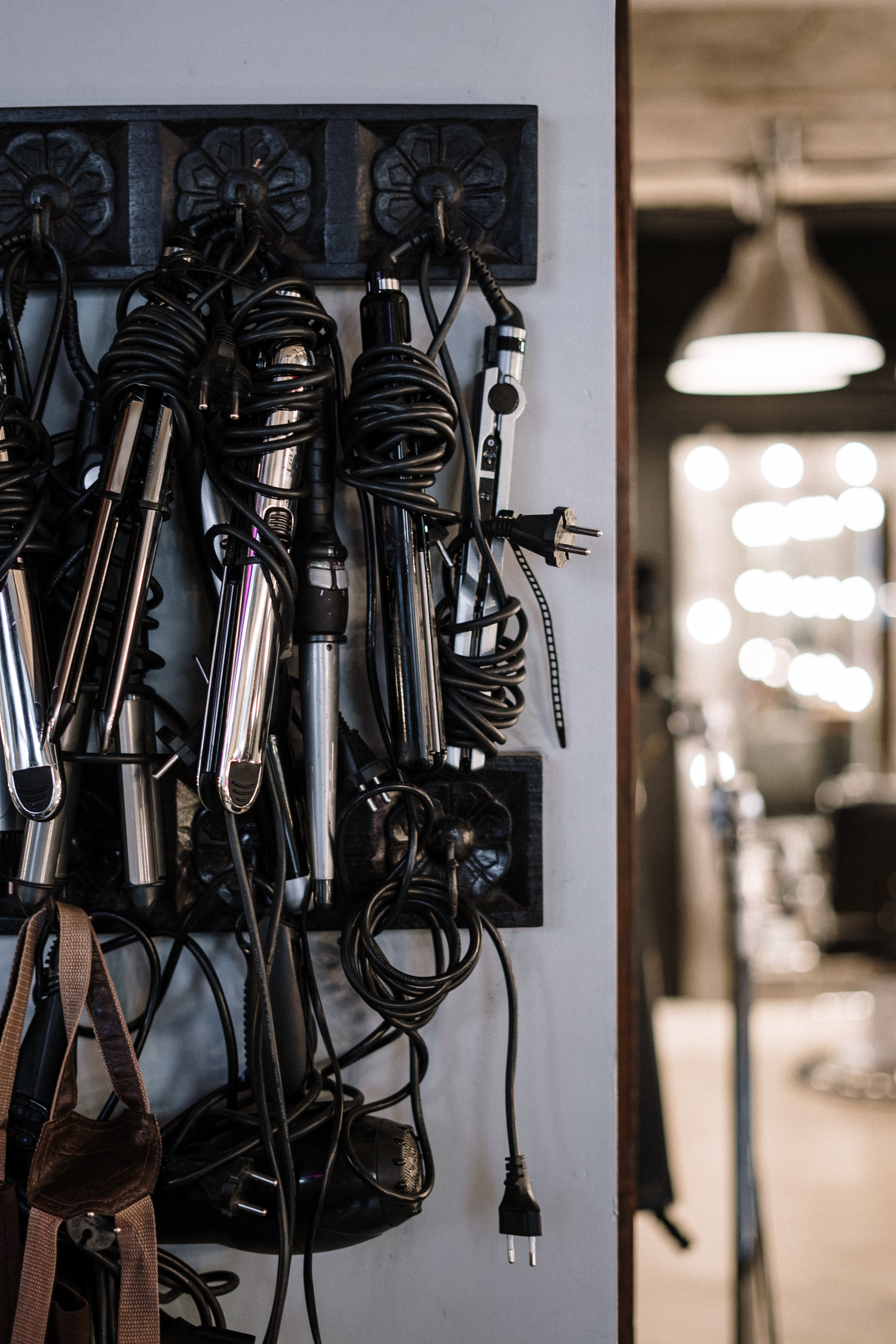 How to use a Hair Diffuser
First, you need to squeeze out the extra water in your hair after taking a shower using a microfiber towel in squeezing motions. Do not use a traditional towel and never turban your hair. While these techniques may work for your straight hair, it will damage your curl pattern and can also cause frizz for you. Apply your favorite hair care products and thermal hair protectant. You must use a heat protectant when you use heat tools on your curls. This will safeguard your hair from further damage. Put your hair strands into the diffuser, putting the tool around your curly hair. Repeat till you have got defined all the curls. It is alright if your hair is not totally dry. Allowing curls air to dry a bit can avoid frizz, too.
Refresh your curls with a curling wand or iron
One of the significant tips to maintain curly hair is using a curling iron or wand. It might sound silly to curl the already curly hair, but when they become unruly or soggy, it is a great way to perk them. Choose a curling iron that is about the same size as your curly hair. If you feel that your curls are too tight, increase one size to stretch. If you are looking for tighter curls, then go for a small barrel.
A curling wand is one of the best tools to fine-tune your natural hair. It helps to reshape the curls, whether it is a mid-strand, root, or the ends, without rolling the whole strand up in the iron. The result is impeccably defined curls within a short span of time.
With these simple and easy tips to maintain curly hair, you can now take care of your hair without much fuss.